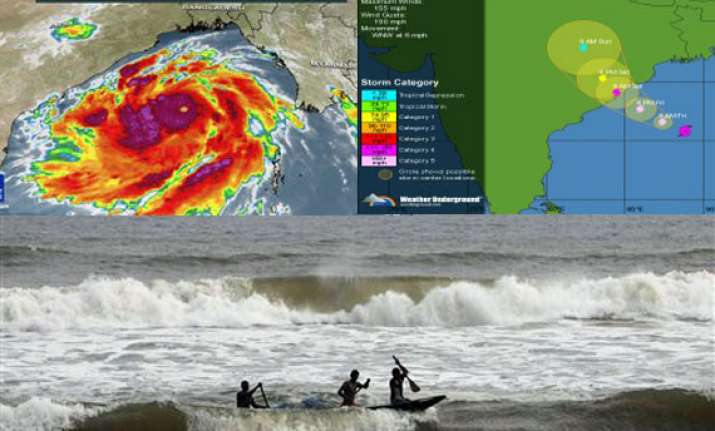 New Delhi: The Met department has said that cyclone Phailin, which is likely to hit within 24 hours, may not be as severe as the super cyclone of 1999 that cost the lives of several thousand people in Odisha.
The super cyclone had struck 14 coastal districts of  Odisha between Oct 29-31, 1999.
The officials assured that the storm would be around 210-220 kmph, but it is likely to intensify further.  
"Although Phailin is on the border of being termed a super cyclone and has good resemblance of the 1999 storm, we have come to an understanding that it will not turn into a super cyclone." said IMD Director General L S Rathore.