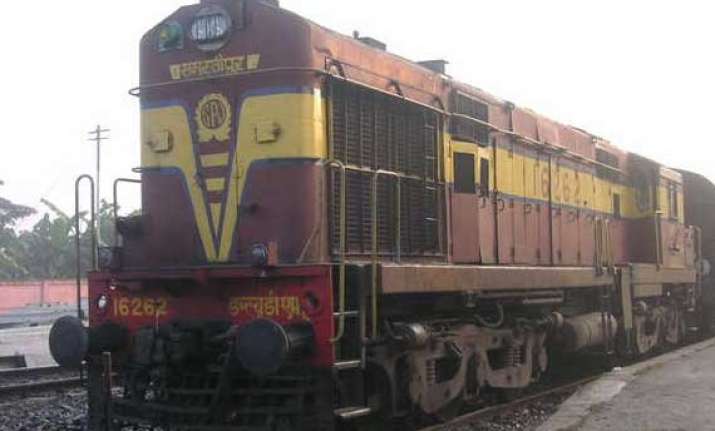 Hyderabad: Railways cancelled or diverted many trains in north coastal Andhra and adjoining Odisha in view of severe cyclone Hudhud which hit the coast near Visakhapatnam.
Train movement has come to a complete halt between Vijayawada and Visakhapatnam and Visakhapatnam and Bhubaneswar. All trains between Hyderabad and Visakhapatnam also remain cancelled for second day Sunday.
South Central Railway has cancelled 62 trains and diverted 50 others. The officials are monitoring the situation along the track between Vijayawada and Visakhapatnam.
East Coast Railway, which covers Odisha and north coastal Andhra, has also cancelled 40 trains in view of the cyclone. Officials said this was done as a precautionary measure.
With the met office forecasting heavy rains, the train movement may not resume over next two days.
Cancelled trains include the Secunderabad-Visakhapatnam special, Tirupati-Bhubaneswar Express, Kazipet-Visakhapatnam Link Express and Hyderabad-Visakhapatnam Godavari Express in both directions.