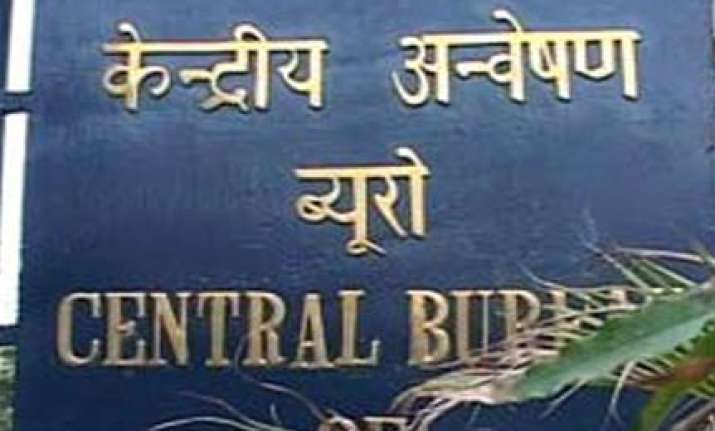 New Delhi, Oct 17:  In order to reduce unnecessary delays in granting sanction for prosecution against officials to CBI, the Central Vigilance Commission has framed a new three-week deadline for ministries and departments to decide on the issue as compared to the earlier three month timeline.
The CVC, in its latest guidelines to check delays on this issue, has also said if any government or public sector body fails to send its recommendations within the new 21-day deadline, it will tender its advice on sanction for prosecution on the CBI's request "suo moto".
The vigilance watchdog has, however, also granted ten days more for filing the recommendations after the three-week deadline to the concerned bodies.
"It has been prescribed that Ministries, Departments, Organisations are required to formulate their tentative views within three weeks of receipt of CBI's requests seeking sanction for prosecution and seek the advice of the Commission.
"It has come to the notice of the Commission that the provisions of the (earlier three month) DoPT circular...are not strictly adhered to. It is therefore, decided that in case the Commission does not receive communication or comments on CBI report from the competent authority within three weeks, the Commission would suo moto tender its advice," the new CVC circular said.
The circular has been sent to all ministries, public sector enterprises, boards, autonomous organisations, chief vigilance officers (CVOs) of various departments under the CVC's purview along with the CBI.
"Any communication or comments received from competent authority after three weeks but before 31 days will be entertained by the Commission as a reconsideration request and CVC within a fortnight, after consulting experts, will tender its advice.
"Any communication or comments received from competent authority after 31 days of receipt of CBI's report will not be entertained by the Commission and will be sent to DoPT for a final decision," the circular said. PTI