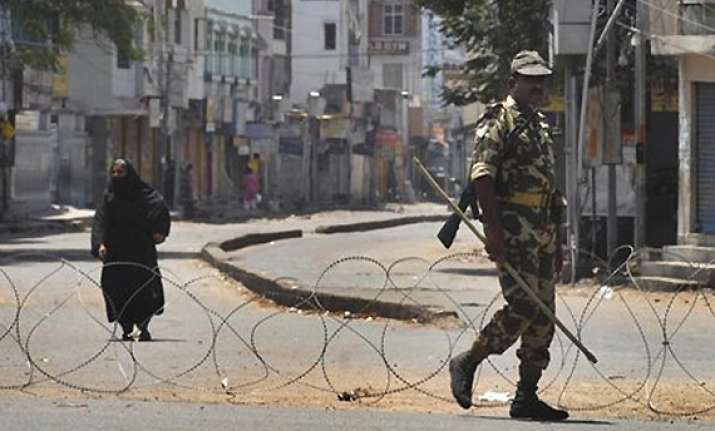 Hyderabad, Apr 15:
The curfew, which had been imposed in the communally-sensitive areas of Madannapet and Saidabad in the Old City following incidents of communal violence, has been lifted for 24 hours from 6 am tomorrow, police said.
The curfew would be lifted for 24 hours from 6am tomorrow (Monday) to 6 am Tuesday, police said adding that the situation is completely peaceful.
Indefinite curfew was imposed in two police station limits on April 8 after alleged desecration of a religious place which led to communal disturbances.