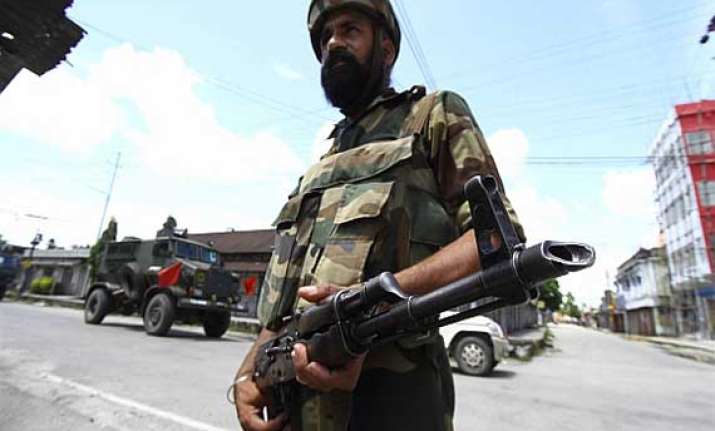 Tezpur(Assam): A day after four more bodies were recovered from troubled Chauldhowa along Assam-Arunachal Pradesh border, curfew was clamped on Sunday at Behali and Borgang areas following violent protests by locals on the Highway as police fired in the air.
According to senior district officials, several vehicles were torched, including the one owned by Arunachal Pradesh Consumer Court Judge, triggering lathicharge and firing in air by the police to control the mob.
Sonitpur Deputy Commissioner Lalit Gogoi said curfew has been imposed in Behali Reserve Forest and Borgang areas from today evening till further notice although the situation is under control.
Tension escalated again in the area after four highly decomposed bodies were recovered yesterday from the jungles of Chauldhowa under Behali Reserve Forest in Assam's Sonitpur district along Arunachal Pradesh border.
With these, the toll in January 29 attack at Chauldhowa by miscreants from Arunachal Pradesh went upto 15.
This morning, people along with local units of a number of organisations staged protest against the killings by blocking the National Highway 15 at Bedeti and Borgang under Biswanath Chariali subdivision.
The protest turned violent at Bedeti when five army vehicles escorting people from Arunachal Pradesh to Guwahati reached the place.
The agitators pelted stones at the Army vehicles, forcing them to go back.
At Borgang, two vehicles, including one of an Arunachal Pradesh Consumer Court Judge S N Singh and police escort gypsy were set ablaze by the protesters.
The Assam Police spokesperson said Singh was accompanied by Gauhati High Court Judge (Retd) H N Sarmah who were on way to Arunachal when protesters stopped them prompting lathicharge and firing in air by the police to disperse the crowd. No one was injured.
Following the attack in last month, an eight-day economic 'blockade' was imposed by a number of organisations.
Assam police had registered nine cases related to the Behali incident against Arunachali persons, including the Additional Deputy Commissioner of Balijan in the neighbouring state.
Meanwhile, the Assam government written to the Centre asking for a CBI enquiry into the incident.