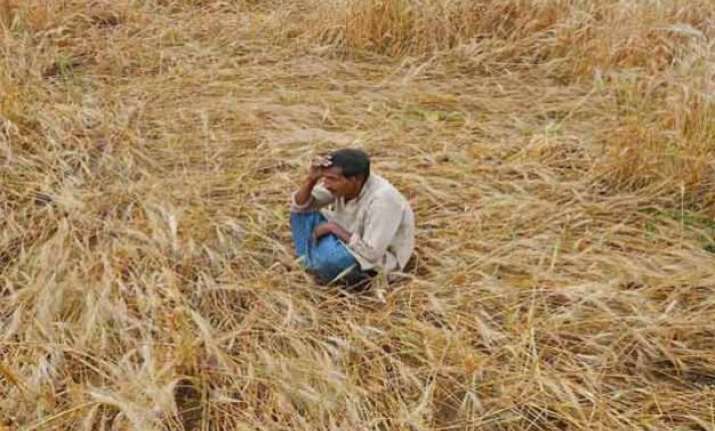 Aligarh (UP): Two farmers died in the district in the last 24 hours apparently due to shock over low yield of crops this season.
While one Suresh Kumar died in Chandpari village in Iglas area, Ramprasad (60) died in Bhadroi village in Gangiri area under similar circumstances.
According to the the farmers' families, the two had been distressed over the losses suffered due to unseasonal rains and hailstorms.
Meanwhile, Congress spokesperson Vivek Bansal has written a letter to Chief Minister Akhilesh Yadav demanding a high-level probe into the discrepancy in the figures and facts reported in the national media on farmer deaths and suicides in Uttar Pradesh.
Bansal said this discrepancy in the number of sucide cases has made a mockery of the entire exercise in providing assistance to suffering farmers.
Alleging that the official machinery was concealing actual figures, he said only a high-level probe would reveal the truth.