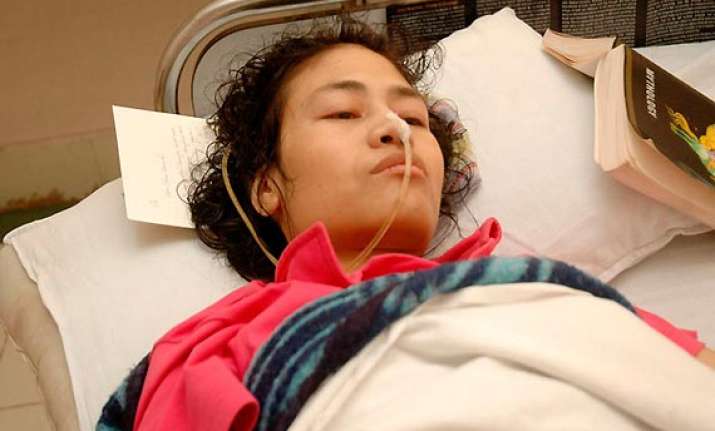 New Delhi: A Delhi court today directed rights activist Irom Sharmila to appear before it on December 19 after she and her counsel failed to turn up in a case lodged against her for allegedly attempting suicide during her fast-unto-death here in 2006.
The Manipuri activist has been on a fast for over 12 years demanding repeal of the controversial Armed Forces Special Powers Act (AFSPA) in her home state.  
Metropolitan Magistrate Akash Jain fixed the matter for December 19 for recording of testimony of prosecution witness after 40-year-old Sharmila and her counsel did not appear in the court and directed them to remain present before it during the next hearing.
Earlier on March 4, the court had put the rights activist on trial after she had refused to plead guilty for the offence of attempting to commit suicide (Section 309 of IPC).  
If convicted, Sharmila, who is out on bail in this case, faces a maximum jail term of one year.