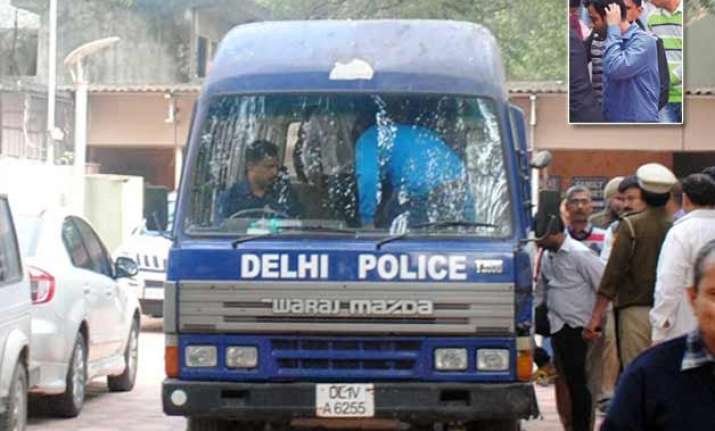 New Delhi: Amid ongoing 'suspense' that how long and deep root of the corporate espionage could go, reports have emerged that Metis Business Solutions CEO Pryas Jain had hosted an industry event 'India Gas Infrastructure Summit 2015' with support of Ministry of Petroleum and Natural Gas.
The event was held in New Delhi on January 20-21 and was sponsored by top PSUs and private players like Gail, Oil India, Petronet LNG, Welspun Corp and Mahanagar Gas.
ALSO READ: Corporate espionage scandal reaches Defence Ministry
Last week, Crime Branch of Delhi Police had arrested Jain in connection with the case which shook the entire Ministry.
The key speakers at the two-day long event were Petroleum Minister Dharmendra Pradhan, Gail chairman BC Tripathi; Shell India chairperson Yasmine Hilton; Petronet LNG chairman AK Balyan; energy expert Narendra Taneja; joint secretary in Petroleum Ministry UP Singh and ONGC Videsh CMD NK Verma.
ALSO READ: Corporate espionage: List of leaked documents
"It was a public event and I go to hear people's view regarding works that come under the ministry. How do I know that an official of Matis was involved in this? Also, my going to an event organised by them does not give permission to people to steal files and bend the system. The law will take its own course," Pradhan was quoted as saying in a report published in Indian Express.
When Tripathi was asked about Gail's link with Matis, he denied having any association with company saying, "There are so many conferences and seminars that happen. This was on gas infrastructure and hence we sponsored it."
Police yesterday registered second FIR in the case. The FIR was lodged under the section of trespass, obtaining stolen property, criminal conspiracy and fraud. Sections of Official Secrets Act will be added to the FIR soon.
ALSO READ: Files leaked before reaching PMO, Parliament
The Delhi Police busted the corporate spying ring in the Petroleum Ministry after being alerted by the Intelligence Bureau (IB).
Delhi Police, which is probing the case, reports to the Ministry of Home Affairs.