Follow us on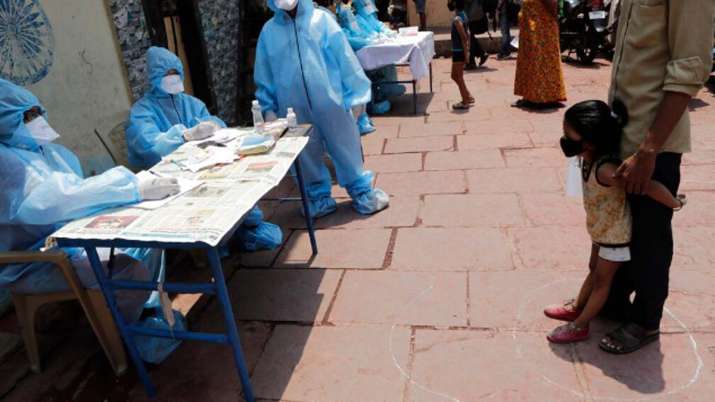 Coronavirus cases in India have crossed 15,000-mark taking confirmed cases toll to 15,712 including 507 deaths and 2,231 have recovered, according to the health ministry's figures on Sunday. Till Saturday evening, positive cases in India were at 14,792 including 488 deaths while over 2015 people were cured for the deadly disease. The country is under an extended lockdown period that will end on May 3 after Prime Minister Narendra Modi in his televised address said that lockdown helped in containing coronavirus cases in the country adding almost every state wanted to extend the lockdown as cases were still surfacing. He also said that if India would not have imposed a complete shutdown, India would have been in a disastrous situation.
Earlier on Saturday, 26 Indian Navy personnel tested positive for coronavirus at the strategically-located Western Naval Command in Mumbai, in the first case of a major outbreak of the deadly infection in the armed forces. All the infected sailors were staying at a bachelors' residential block at the INS Angre, a shore-based logistics and support establishment, just a few hundred metres away from the main Naval dockyard housing a range of frontline warships and submarines of the force.
According to the Indian Council for Medical Research (ICMR), a total of 3,72,123 samples from 3,54,969 individuals have been tested as on Saturday for possible coronavirus exposure. Maharashtra, Delhi, Tamil Nadu, Rajashtan, Madhya Pradesh have been the worst-hit states by coronavirus having over 1,200 positive cases while Uttar Pradesh is also nearing 1000-mark.
State-wise list of coronavirus cases, deaths in India 
| Name of State / UT | Total Confirmed cases (Including 77 foreign Nationals) | Cured | Death |
| --- | --- | --- | --- |
| Andaman and Nicobar Islands | 14 | 11 | 0 |
| Andhra Pradesh | 603 | 42 | 15 |
| Arunachal Pradesh | 1 | 0 | 0 |
| Assam | 35 | 12 | 1 |
| Bihar | 86 | 37 | 2 |
| Chandigarh | 23 | 10 | 0 |
| Chhattisgarh | 36 | 24 | 0 |
| Delhi | 1893 | 72 | 42 |
| Goa | 7 | 6 | 0 |
| Gujarat | 1376 | 93 | 53 |
| Haryana | 225 | 43 | 3 |
| Himachal Pradesh | 39 | 16 | 1 |
| Jammu and Kashmir | 341 | 51 | 5 |
| Jharkhand | 34 | 0 | 2 |
| Karnataka | 384 | 104 | 14 |
| Kerala | 400 | 257 | 3 |
| Ladakh | 18 | 14 | 0 |
| Madhya Pradesh | 1407 | 127 | 70 |
| Maharashtra | 3651 | 365 | 211 |
| Manipur | 2 | 1 | 0 |
| Meghalaya | 11 | 0 | 1 |
| Mizoram | 1 | 0 | 0 |
| Nagaland# | 0 | 0 | 0 |
| Odisha | 61 | 24 | 1 |
| Puducherry | 7 | 3 | 0 |
| Punjab | 202 | 27 | 13 |
| Rajasthan | 1351 | 183 | 11 |
| Tamil Nadu | 1372 | 365 | 15 |
| Telengana | 809 | 186 | 18 |
| Tripura | 2 | 1 | 0 |
| Uttarakhand | 42 | 9 | 0 |
| Uttar Pradesh | 969 | 86 | 14 |
| West Bengal | 310 | 62 | 12 |
| Total number of confirmed cases in India | 15712* | 2231 | 507 |
ALSO READ | Indore police inspector dies of coronavirus
ALSO READ | 45 new coronavirus cases in Agra; case tally in the City of Taj rises to 241
​