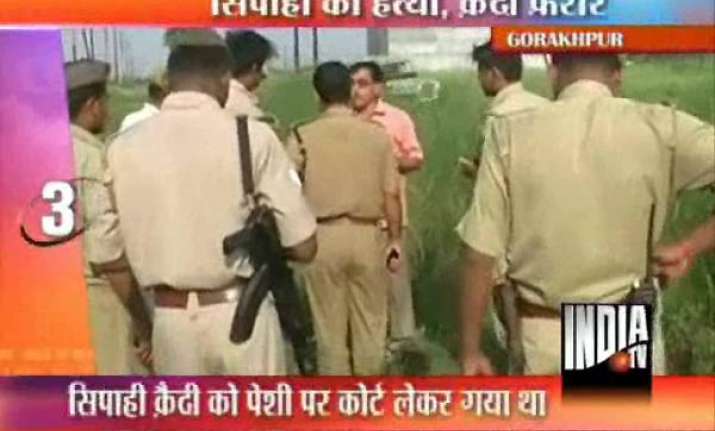 Gorakhpur, Jun 23 : A policeman was shot by an undertrial and his accomplices in Gorakhpur district on Wednesday, a senior officer said.

The body of constable Ashok Kumar Gaur, who was on duty at the court lock up, was recovered from a plot nearly five kilometres from the court premises, Special Director General of Police Brij Lal told reporters.

He said that Gaur was deputed at the lock up to escort an undertrial Manoj Kumar Ojha up to the court  in the  afternoon.

"Prima facie it seems that Ojha may have lured Gaur to accompany him and later he along with his accomplices shot dead the constable and escaped," Brij Lal said.  A four wheeler was recovered from the spot, he added.