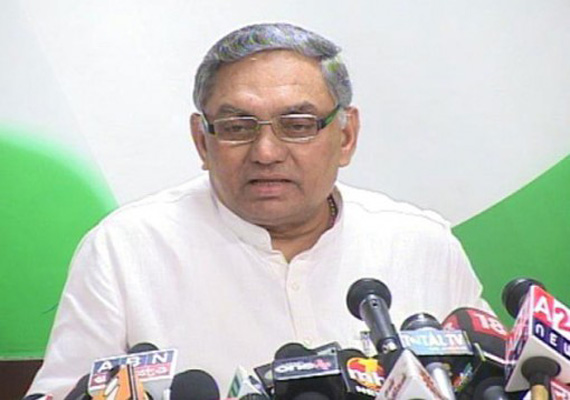 New Delhi, Feb 12 : Apparently disapproving Law Minister Salman Khurshid's controversial remarks regarding Election Commission censuring him on minorities' sub-quota issue, Congress today said the party always wants its leaders to speak as per the norms of public life and law of the land. 

"The Election Commission is a constitutional body. Congress always wants that all Congressmen should speak as per the norms of public life and the law of the land," AICC General Secretary and media department Chairman Janardan Dwivedi told PTI.

This is the first official reaction of the Congress party on the controversy.

Dwivedi's reply came in response to a question on the controversy surrounding Khurshid's statement at Farrukhabad yesterday which prompted the Commission to write a strong letter to President Pratibha Patil seeking her "immediate and decisive" intervention.

Acting swiftly on the EC complaint, Patil last night sent the missive to the office of Prime Minister Manmohan Singh for "appropriate action".

Leader of Opposition in Lok Sabha Sushma Swaraj demanded dismissal of Khurshid as the Law Minister for acting against the Constitution.

"We request the President to withdraw her pleasure and dismiss Salman Khurshid as a Minister of the Union Cabinet for acting against the law and the Constitution," she tweeted. 

While defending Khurshid, Congress leader Digvijay Singh said every political party has the right to talk about their programmes during election campaigns and it was not correct to press charges like these against political leaders. 

"With great humility, I would like to ask the EC that if political outfits are not allowed to speak about their agenda, then the party manifesto should also be stopped," he said.