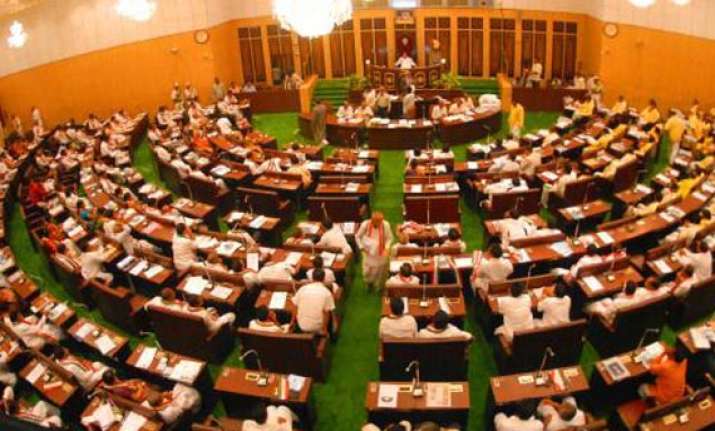 Hyderabad, Jun 9: The numerical strength of Kiran Kumar Reddy-led Congress government in Andhra Pradesh has fallen to 146 in the state Assembly after the disqualification of nine of its MLAs today.
Though it is two short of the simple majority mark of 148 in the 294-member Assembly but with 16 vacancies in the House, government "technically" enjoys a majority.
The ruling party's strength in the Assembly has now come down to 146 from 155 after today's development. The principal opposition Telugu Desam Party's strength too depleted from 85 to 79 as six of its legislators also were disqualified.
The 15 disqualified rebel legislators have been sailing with the YSR Congress for the last many months.
The TDP's tally may fall further as its four more MLAs are facing disqualification. The YSRC, on its own, has 17 MLAs in the Assembly while the Telangana Rashtra Samiti too has an equal number of members.
The Majlis-e-Ittehadul Muslimeen has seven, Communist Party of India four, Bharatiya Janata Party three and the CPM and Lok Satta Party one each.
Of the three independent MLAs, one has recently joined the BJP, another joined the YSRC while the third has been sailing with the TRS.
With the disqualification of 15 MLAs and demise of one MLA recently, the total number of vacancies rose to 16.
All eyes are now on the Election Commission of India as it has to spell out whether or not it will conduct by-elections to fill the 16 vacancies.
As per the norm, the by-elections are unlikely given that the 13th Assembly will complete its tenure in less than a year.