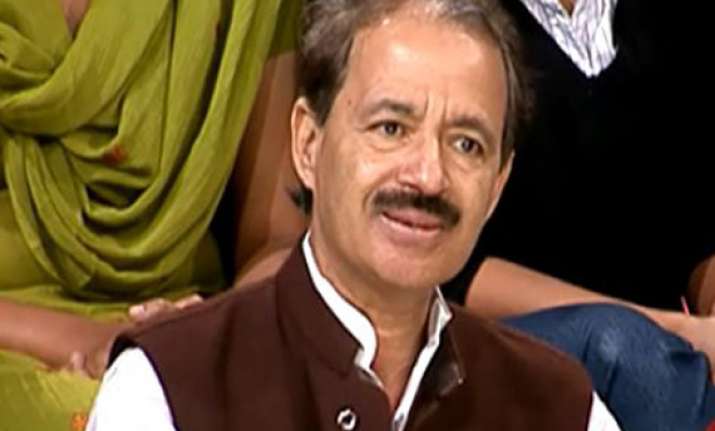 New Delhi, Jan 4: Congress today attacked the BJP for inducting former UP Family Welfare Minister Babu Singh Kushwaha, who is under CBI scanner in the NRHM scam, saying the party has become an "inn" of such corrupt people.
 
"L K Advani took out a rath yatra on corruption probably looking for such corrupt people. Till the time they are in other parties, they are corrupt but the day they join BJP, they have taken a holy dip in the Ganges," Congress spokesperson Rashid Alvi said here.

He was talking to reporters after the CBI conducted searches at 60 places, including at the residence of Kushwaha, to probe alleged irregularities in the Rs 10,000 crore funds allocated under the National Rural Health Mission (NRHM).
 
The CBI carried out searches after registering five cases on January two in which Kushwaha has been named in one of the cases, official sources said.

Kushwaha had joined BJP yesterday after being sacked by UP Chief Minister Mayawati.

Congress leader from UP Pramod Tiwari said, "BJP had said that Kushwaha had a big role to play in the NRHM scam and at the time of joining BJP, he knew that CBI inquiry was in final stages and action was expected anytime."

"The BJP has become a dustbin of criminals and is an inn for such characters. BJP is doing so as it is desperate knowing that it is going to be wiped out from UP," he said.