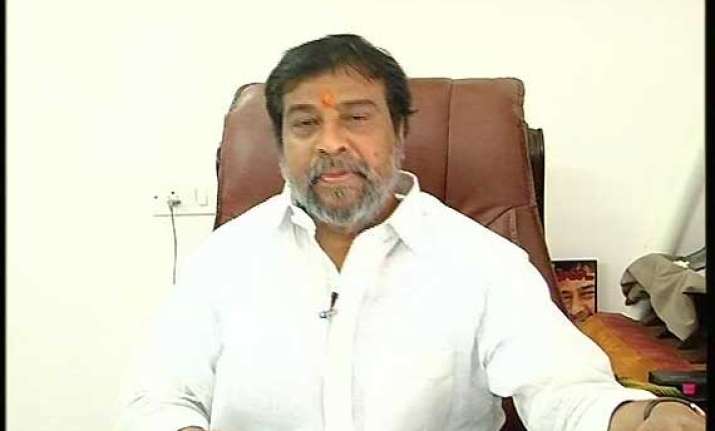 Hyderabad: The Congress leadership has intensified its efforts to install a new government in Andhra Pradesh following resignation of chief minister N. Kiran Kumar Reddy over the state's bifurcation.
The leadership is looking for an alternative arrangement in view of its leaders from both Seemandhra and Telangana opposing the idea of the president's rule.
Deputy Chief Minister Damodar Rajanarasimha Monday met Congress president Sonia Gandhi in Delhi amid reports that the leadership is in search of a successor to Kiran Reddy.
Rajanarasimha, who hails from Telangana and is said to be one of the leaders in race for the chief minister's post, reportedly urged Gandhi to name a party leader from backward class as the next chief minister.
Congress general secretary in-charge of party affairs in the state Digivijaya Singh held series of meeting with state leaders in Delhi Monday.
State Congress chief Botsa Satyanarayana briefed him of the political situation in the state in the aftermath of the passage of Telangana bill in parliament. Satyanarayana is from Seemandhra and his name is also doing the rounds as possible successor to Kiran Reddy.
Assembly speaker Nadendla Manohar and MP K.V.P. Ramachandra, both from Seemandhra, also held separate meetings with Digvijaya Singh.
Party leaders from both Telangana and Seemandhra are not in favour of the President's rule and want the leadership to name a new chief minister from any region so that simultaneous elections to the Lok Sabha and the state assembly are held under the party's government.