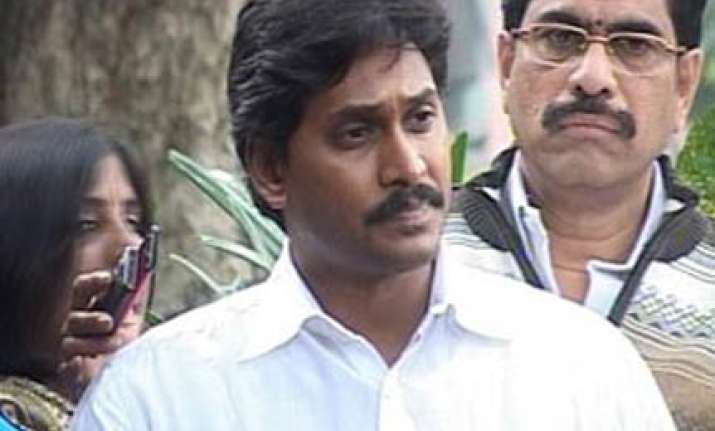 New Delhi: Taking a tough stand, the Congress high command on Saturday  warned rebel party MP Y S Jagan Mohan Reddy of disciplinary action if he goes ahead with his controversial yatra in Andhra Pradesh.  
The warning has been given by senior leader Pranab Mukherjee to Jagan, son of the late Chief Minister Y S Rajsekhar Reddy, ahead of his plan to start the "Odarpu Yatra" from Prakasam district on September three, sources close to Mukherjee said.  
Jagan, a known critic of Andhra Pradesh Chief Minister K Rosaiah, had met Mukherjee twice during the past one week. The warning to Jagan came amidst reports that the party leadership had asked its legislators in Andhra Pradesh to stay away from Jagan's yatra.  
This is for the first time that Jagan has been issued such a stern warning by the high command since he had embarked on the yatra in May defying the top party leadership. The Congress leadership sees Jagan's yatra as an attempt by the young MP to mobilize the support of legislators to topple the Rosaiah government.  
Andhra Pradesh is the biggest state where Congress is in power on its own and the good showing there has helped the party to return to power at the Centre in 2004 and 2009.
Jagan plans to address a public meeting at Tirupati on September 2, the first death anniversary of YSR. The next day, he is expected to launch the yatra in Prakasam district. Supporters of Jagan claim his yatra was aimed at consoling the families of those who died of shock following his father's death in a helicopter crash last year. PTI