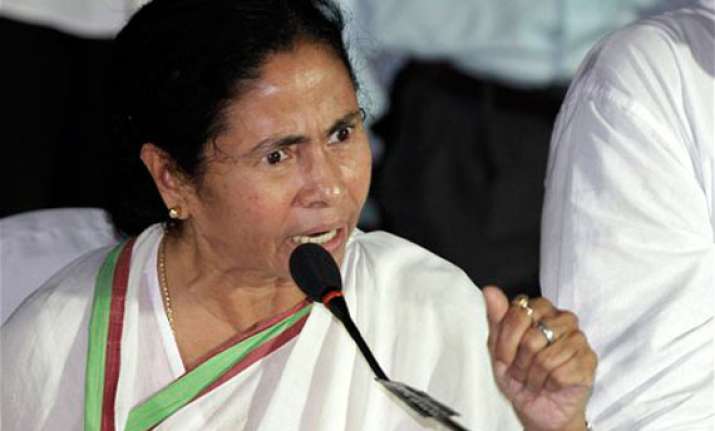 Kolkata: West Bengal Chief Minister Mamata Banerjee today expressed concern over the flare-up in Assam which claimed 32 lives and alleged that "certain comments" of some political figures, including those by an aspirant of high office, are adding fuel.
"Their language must be controlled and they should not play politics with fire where innocent lives are involved," Banerjee said on Facebook apparently hinting at BJP prime ministerial candidate Narendra Modi without taking his name.  Narendra Modi today said in an election meeting in Bankura that Bangladeshi infiltrators, who were allowed into the country for votebank politics, would have to go back, while refugees who have been thrown out of Bangladesh on religious grounds would be greeted with open arms.  
"BJP's position is very clear, votebank politics has destroyed the country... Those who are Bangladeshi infiltrators, will have to go back," Modi had said earlier.  Urging all political parties not to politicise the incident, which she described as "most unfortunate and a shame", Banerjee said, "I am very much shocked about the violence in Assam where innocent Bengali-speaking minority and tribal brothers are being brutally murdered. This is most unfortunate," she said.
"We are worried as Assam is our border state. We had extended support and shelter to the affected people in the past. On humanitarian considerations, our doors are open for help to the affected persons even now," Banerjee said in her message.
She, however, at the same time questioned the silence of the Assam government and the Centre, expressing surprise over "why no action is being taken by the statutory authorities like National Human Rights Commission, Minorities Commission, Tribal Commission etc".
Banerjee urged the concerned government and other political parties to ensure that atrocities and violence are immediately stopped.