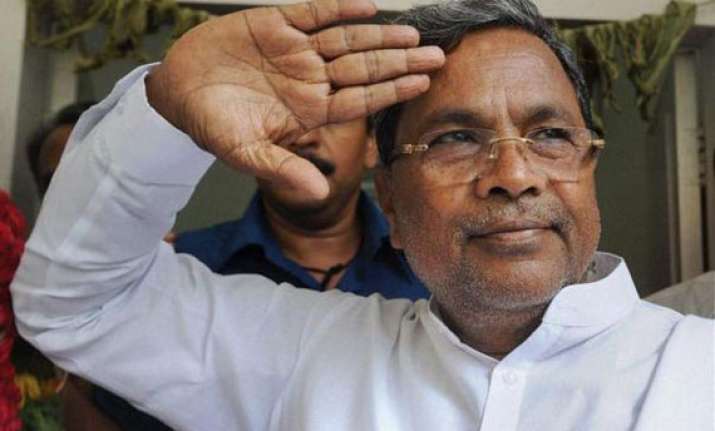 Bangalore: Chief Minister Siddaramaiah today said Congress Government in Karnataka will make it a "hunger free" state within five years of his term in office, apparently laying thrust on the ambitious Re 1 a kg rice scheme 'Anna Bhagya'.
Siddaramaiah, while speaking to reporters on the occasion of his completing one year in office on May 13, also dismissed the charge by the Opposition that the government had failed to realise the goals of the previous budget.  'Anna Bhagya' scheme, aimed at providing food-grains at subsidised rate to families living below poverty line, was launched last year, fulfilling an electoral promise made by the Congress during assembly elections.  Siddaramaiah said that "Anna Bhagya" was costing the state exchequer Rs 4,300 crore annually and benefited 1.2 crore BPL families in the state.
"My challenge is to see a hunger free state and to make Karnataka one of the top five states in the country..." he said, adding the emphasis would also be on power, drinking water and increasing the GDP," he said.
The Chief Minister said that he had a resource mobilisation target of Rs 62,464 crore and succeeded in reaching Rs 60,652 crore.
"The government has collected Rs 36,773 crore tax as against the target of Rs 37,740 crore for 2013-14.