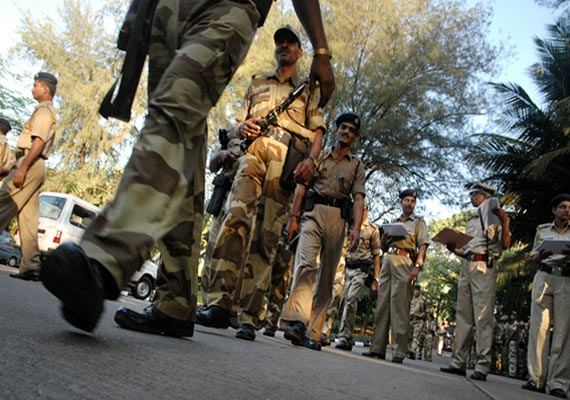 New Delhi, Jul 31: Mahabodhi temple in Bodh Gaya, which was rocked by multiple blasts, will be provided security by CISF, the first shrine to be guarded by the paramilitary force.
This decision has been taken by the Home Ministry following a request from the Bihar government after the holiest Buddhist shrine was hit by serial blasts on July 7.  
A top Home Ministry official said the Bihar government will bear the expenses to be incurred for deployment of the CISF personnel at Mahabodhi temple.  
This is for the first time a religious shrine will be guarded by CISF, which is primarily responsible for the security of airports, nuclear installations and key government buildings among others.
Two monks were injured in ten blasts that took place early in the morning of July 7 in Mahabodhi temple.
Three unexploded bombs were also found from the complex.