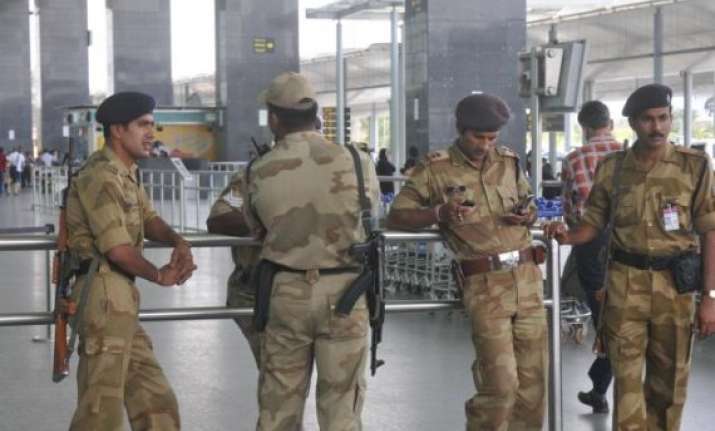 New Delhi: In order to reduce the security screening time for fliers at Indian airports, CISF has directed its personnel to train themselves to study the body language of air passengers and cut down drastically on the existing system of manual checking of tickets.
In order to make security facilities in these sensitive facilities hassle-free but strict at the same time, the force has also begun deploying 'spotters' inside airport terminals atop the high-rise lobbies.
"After months of training, we have been successful in imparting the skill of understanding body language and profiling to our jawans and officers deployed at airports.
"What they are doing now is to study and observe a suspicious person rather than relying on the old method of manual checking of ticket details," CISF chief Arvind Ranjan told PTI.
The Director General (DG) said the new mechanism will "drastically" reduce the time taken by security personnel for screening.
He added that an increased deployment of spotters, both in uniform and mufti, has been initiated to smoothen and bring down the time taken for security checks at the country's civilian airports.
The Central Industrial Security Force (CISF) at present guards 59 such facilities across the country except in the state of Jammu and Kashmir.
The DG said his men are now being effectively aided by CCTV cameras which keep track of each and every person inside the sprawling airport terminals, some of whom are as large as football fields.
"We have also instructed our men present in the lobbies of airport terminals to keep a sharp eye on the movements below.
Once they pick something suspicious, our intelligence wing personnel, who mingle with the crowd in plainclothes, are immediately activated to respond to the threat," he said.