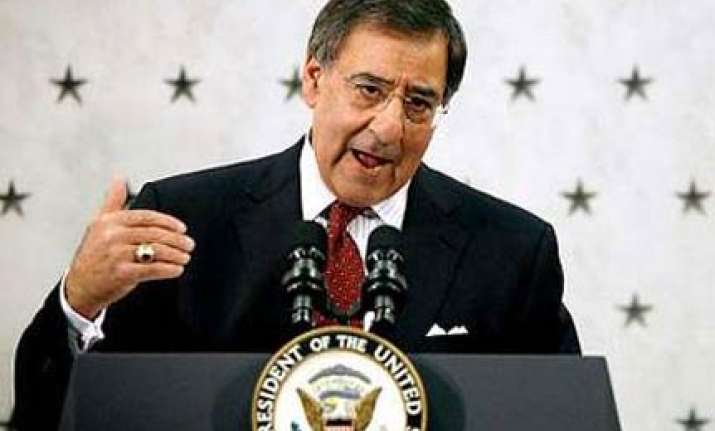 New Delhi CIA  chief Leon Panetta was in India for nearly a week during which he met Union Home Minister P Chidambaram and senior officials ahead of the visit of President Barack Obama beginning next month, Panetta, one of the top-most US intelligence official, held a series of meetings with senior government officials including Union Home Secretary G K Pillai over the last one week which also were seen as a platform to further cement sharing of intelligence in tackling terrorism.
During his meetings, including with his Indian counterpart RAW chief K C Verma and Intelligence Bureau head Rajiv Mathur, Panetta discussed cooperation between the two countries especially in the field of counter-terrorism and sharing intelligence.
The two sides are understood to have discussed the issue of terrorism that continues to emanate from Pakistan and was threatening India as well as many other parts of the world.American Embassy officials remained tightlipped on the visit of Panetta. "We do not comment on intelligence issues," they said.The CIA chief came here over a month before the high profile visit of the US President to India beginning November seven.
This is the first visit by any top US official after the a team of the Indian National Investigation Agency (NIA) questioned Lashker-e-Taiba terrorist David Headley in May in Chicago.Post Mumbai terror strikes in November 2008, India and the US have seen several top level interactions in the area of intelligence.
Earlier this year, Director of National Intelligence (DNI) Dennis C Blair visited India during which he had met several top officials besides Union Home Minister P Chidambaram.Blair had said Pakistan was using militant groups like Lashkar-e Taiba as strategic tools against India.Panetta had visited India in March last year and was followed by FBI Chief Robert Mueller.