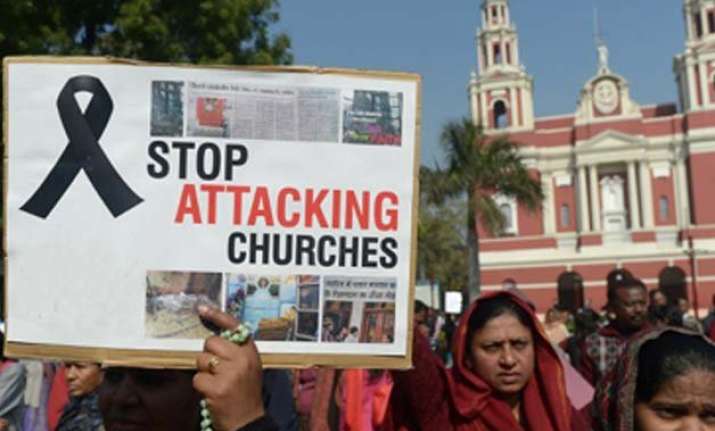 Jabalpur/Mumbai: Reports of a church being attacked in Jabalpur came to light today morning. Reports suggested that miscreants attacked a church here while a Bible convention was underway.
There were at least 200 tribals present inside the church at the time of the incident on Friday, reports said, adding that tribals had come for the convention from Mandla district of the state.
Church authorities said that the attackers were members of a Hindu religious group.
ALSO READ: Miscreants attack Church in Navi Mumbai
Yogesh, a member of the Hindu Dharma Sena, said that they went to the church after they got to know that a religious conversion ceremony is been organised in the name of Bible convention.
A police case was registered after a complaint by church authorities.
The Christians have threatened to close all missionary schools and colleges in the city if perpetrators are not punished.
ALSO READ: PM expresses concern over nun gangrape, church vandalisation
"If accused of this crime are not punished, we will close all the Christian schools in the area," said Denzel Paul, a leader of the Christian community.
Paul also claimed that attackers created ruckus in the premises of the church and broke flower pots.
In Mumbai, three people in the wee hours of Saturday pelted stones at St George's Catholic Church in New Panvel area. Attackers, who were wearing masks, threw stones at the statue of St George which was kept in a glass casing. A police case has been registered in connection with the attack.
ALSO READ: Religious intolerance on rise in India, 8 churches attacked in 6 months
A police official said that the incident was captured on a CCTV camera and the footage is being analysed.
St George's Catholic Church was built in 2007 and can accommodate over 800 people for prayer.