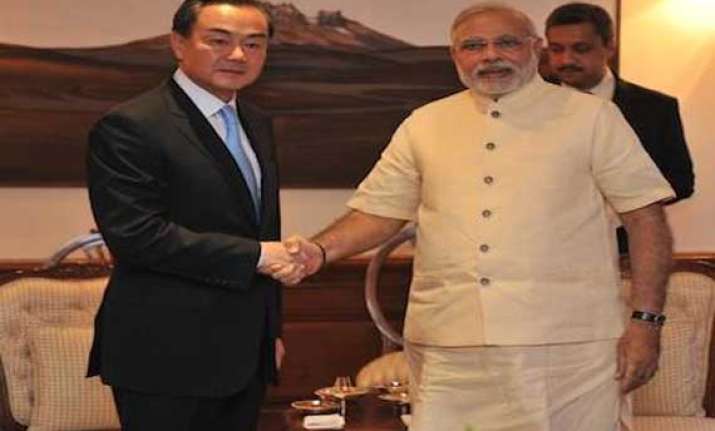 New Delhi: Special Envoy of the Chinese President and Foreign Minister Wang Yi today called on Prime Minister Narendra Modi and conveyed his government's keenness to engage with the new Indian dispensation to strengthen cooperation in key areas.
A day after he held three-hour-long talks with his Indian counterpart Sushma Swaraj, Wang called on Modi at the Race Course Road office here. During the call, the External Affairs Minister was also present.
Sent here by Chinese President Xi Jinping as his Special Envoy to meet with new leadership, Wang is also understood to have conveyed China's support for the development of India.
Chinese Premier Li Keqiang was the first foreign Head of Government to call up Modi after he took over as Prime Minister. The Chinese Prime Minister had conveyed his government's desire to establish robust partnership with the new government during a call to Modi, who expressed keenness to work closely to deal with any "outstanding issues".
Modi had also noted that China was always a "priority" in India's foreign policy and welcomed greater economic engagement between the two countries.