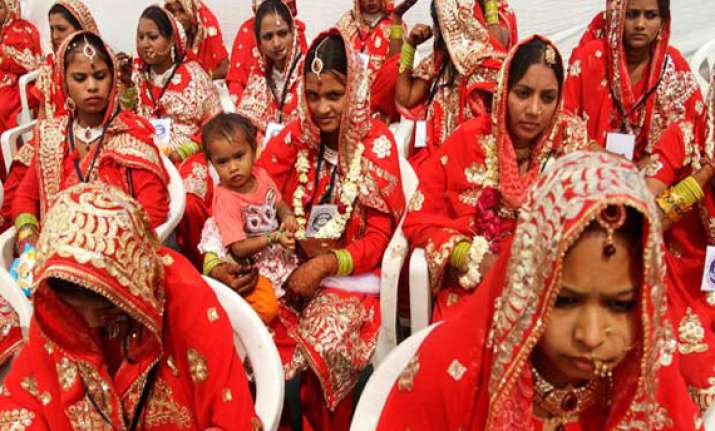 Kolkata:  Fairs are commonplace in the festive season but in tribal West Midnapore, which falls in the erstwhile Maoist-hit Jangalmahal area, it is child marriage fairs which are drawing large crowds. 
Such tribal child marriage fairs are held each year during this festive season.
With the decline in Maoist violence, more tribals are fearlessly participating in the fairs being held this year, according to a report by women rights NGO 'Suchetna', which works in the area.
'Suchetna' secretary Swati Dutta cites the example of Orgonda Patabinda Mela now on near Binpur, which is said to be the most famous one drawing thousands of tribals from nearby districts like Purulia and Bankura who come to marry off their underage daughters.
"From Sildah to Belpahari, a stretch of 20 km, more than one lakh tribals organise fairs in many places during this season where young girls are asked by their parents to choose a groom of their choice," Dutta told PTI.
But there is not much choice for these young girls, who are barely into their teens as they are forced to marry if they so no, she said.
For many tribal communities in the district like Santhal, Lodha, Kheri and Mahato it is a tradition to look for grooms when the girl turns 12. Poverty is another issue which drives villagers to underage marriages.
"We have seen that when the family is poor and they have three to four daughters, underage marriage is common among them," she said, adding the NGO had conducted a sample survey in Gopiballavpur-1, Binpur-2, Sankrail and Kesiari blocks.