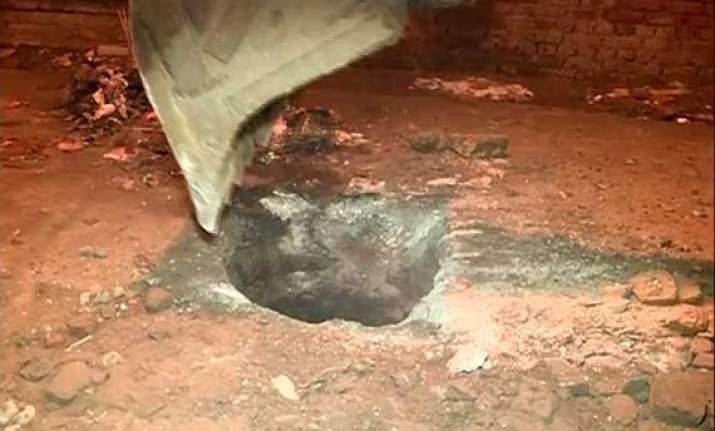 New Delhi:  A four-year-old child died this morning after falling into an open sewer in Jaitpur area of South Delhi last night.
The child fell into the sewer on Wednesday night at around 11 PM. The child came to Delhi from Punjab along with his grand mother.
As his grand mother noticed that the child has slipped into the sewer, which was overflowing due to rains, she and other residents of the locality tried to trace the child but  failed.
Later they called the police and fire workers to rescue the child.
Finally police managed to bring out the child this  morning and take him to a hospital in critical condition, where he was declared dead on arrival by doctors.