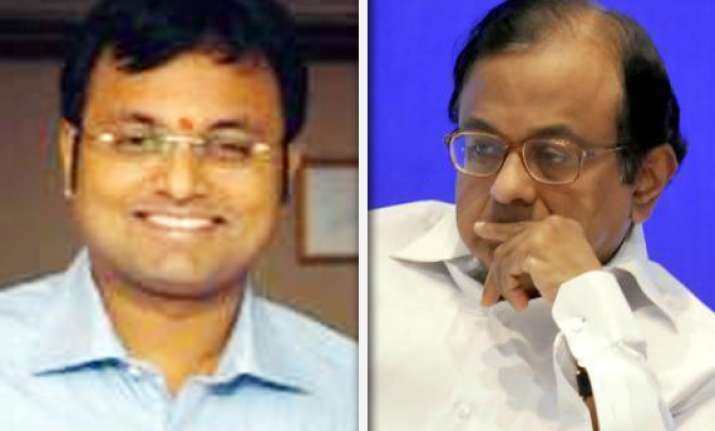 Jaipur, Mar 1: In a startling revelation that may land many political heavyweights in trouble, BJP claimed to have unearthed an "ambulance scam" in Rajasthan, involving sons of union home minister P Chidambaram and minister for Oversees Indian Affairs Valayar Ravi.

BJP's national secretary Kirit Somaiya said there were documentary evidence of the National Rural Health Mission Scam (NRHM) that reveal the scam involving Ziqitza Health Care Limited, a company which has Chidambaram's son Karthi Chidambaram, Vayalar Ravi's son Ravi Krishna and one Sweta Mangal as stake holders.

Somaiya said that the funds that were released by the Centre were misused in Rajasthan and Mumbai alleging that Congress General Secretary Rahul Gandhi is tight lipped on the issue.

Chidambaram's son Karti along with Vayalar Ravi's son Ravi Krushna and sons of former Congress MPs are responsible for the NRHM scam, he added.

He also alleged that Ziqitza was awarded contract to operate ambulance service in a non-transparent manner and the company earned crores of rupees in scandalous manner —fake bills and bogus trips of ambulances, carrying patients in Rajasthan.

Soumya said, "Uttar Pradesh Chief Minister Mayawati's brother Anand Kumar is also an owner of a Carrier company which not only operates internationally but is also responsible for maintenance and servicing of airlines. Huge amount of money is required for registration of such a company. This company is registered in the name of Mayawati's brother and his wife."

The BJP has even demanded a CBI probe into the alleged involvement of the sons of high-profile ministers.