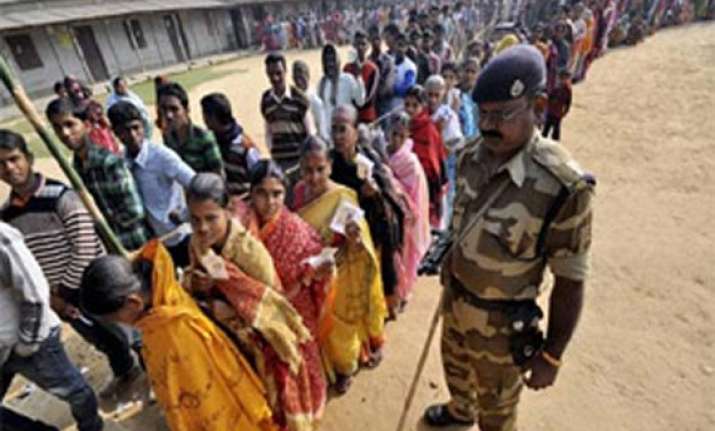 Raipur : Voting in the first phase of Chhattisgarh Assembly elections began today amid high security where Raman Singh-led BJP government is aiming for a hattrick against the Congress.
The chief minister and his three ministers, besides kin of the victims of Jiram valley naxal attack are among the candidates whose fate will be decided in today's voting in 18 assembly constituencies in the worst Naxal-hit regions of Bastar and Rajnandgaon.
A total of 143 candidates are contesting from 12 constituencies in Bastar division and six constituencies of Rajnandgaon district with an electorate of 29,33,200 in the first of the two-phase polls to the 90-member assembly in the state.
"The polling in 12 constituencies of Bastar and one of Rajnandgaon district has begun from 7 am and will conclude at 3 pm while in the rest of the constituencies in Rajnandgaon, the polling time is from 8 am to 5 pm," a official with the of office of Chief Electoral Officer told PTI.