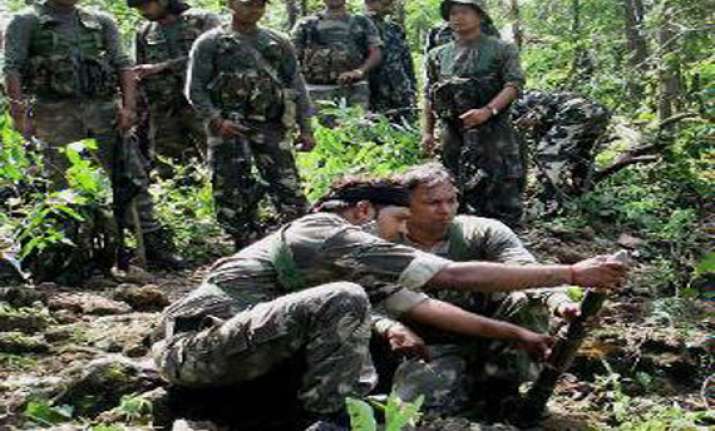 Raipur : Police have destroyed 'memorials' built by the Naxals and seized explosives during an operation in the Bijapur district of Chhattisgarh.  Bijapur district police yesterday said that the anti-Naxal campaign was undertaken by police and the CRPF jointly between February 15 to 20.
Police teams started from Awapalli village, and reached Basaguda via Sitapur, Usur, Naibi, Pusugappa, Pamed, Dharawaram, Polampalli, Pisipara and Pakela on February 20.  Along the way, memorials built by Naxals to commemorate their slain leaders were dismantled at Pujarikanker and Bhimaram on February 17, police said.  
During the operation, police also seized two hand-grenades, 20 kg of explosives, mobile phones, uniforms, Naxal literature and other things at Narsapur village.