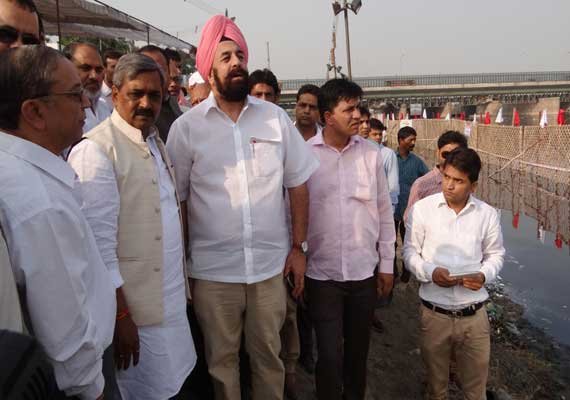 New Delhi:  A public holiday has been declared in the city tomorrow on account of Chhath Puja.
"The Lt. Governor of National Capital Territory of Delhi is pleased to declare Wednesday, the 29th October as a holiday in all government offices under the Government of National Capital Territory of Delhi, on account of Chhath Puja," a Delhi notification stated.
All Delhi government offices will be shut tomorrow unlike last year when it was a restricted holiday. Yesterday, a delegation of BJP leaders led by Delhi party president Satish Upadhyay met chief secretary D M Spolia and demanded that a public holiday be declared.
There has been a tug of war between the BJP and Congress over the issue of Chhath public holiday for the last few years.
Lakhs of Purvanchalis from Bihar and Eastern UP have been demanding that a holiday be declared on this day. BJP leaders hope that the step will help them garner support of Purvanchalis, who play a vital role in deciding the fate of many Delhi Assembly seats.