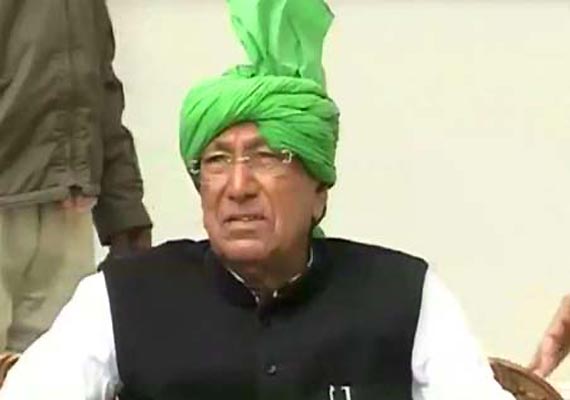 New Delhi, July 23: Former Haryana Chief Minister O P Chautala's interim bail was today extended till August 12 by the Delhi High Court in the JBT teachers' recruitment scam case.
The 78-year-old Indian National Lok Dal (INLD) chief has been on interim bail since May 21 on medical grounds and recently underwent a pacemaker implant surgery.  
While extending Chautala's bail, Justice Siddharth Mridul took on record the report on his health condition from a private hospital where he is undergoing treatment.
The court also recorded the submission of INLD leader's counsel U U Lalit that as per the report, the hospital will take a decision on his client's fitness for discharge after re-evaluating his health condition in two weeks.
To this submission, CBI counsel Rajdeepa Bahura argued that the private hospital's re-evaluation report should be examined by a medical board.
After hearing the parties, the court ordered setting up of a medical board and said that the private hospital will furnish the re-evaluation report to a medical board of All India Institute of Medical Sciences (AIIMS) by July 28.  Justice Mridul asked AIIMS to file its report before the court by August 12.
On January 22, the trial court had convicted and sentenced Chautala and nine others, including his son Ajay Chautala, to 10 years jail term for illegally recruiting 3,206 junior teachers in 2000.
Among the convicts, 44 were sentenced to four years in jail and one was sentenced to a five-year jail term in the case.
Chautala has moved the high court challenging his conviction and sought bail for undergoing treatment.  
On May 21, the court had granted six week's interim bail to Chautala to undergo the pacemaker implant surgery.
On July 4, the court had extended the bail period and also asked him to obtain an elaborate report on his health condition from the hospital.