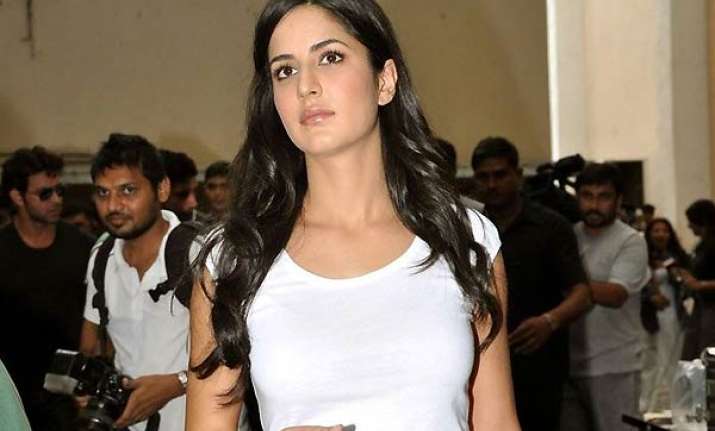 Surat, July 18: The people of Surat felt cheated on Sunday night when the organisers of a concert failed to bring Bollywood star Katrina Kaif to their programme, despite heavy publicity about her presence.
Tickets for the concert were selling like hot cakes from Rs 2,000 to Rs 6,000 a piece for the last few days, and Kamdhenu Arts, the organisers, had promised fans that Katrina Kaif and Shreya Ghoshal would take part.
The concert was scheduled from 7 pm to 10 pm in the auditorium of Surat Chamber of Commerce, and a huge crowd of nearly 12,000 people turned up.
As the fans patiently awaited the entry of stars, it came to the notice of the organisers that they were yet to secure a permission from the local police.
The permission was however secured by 8.30 pm when the concert began and as the organisers announced Katrina would not be coming, there were howls of protests.
It was left to singer Shreya Ghoshal to hold the fort and by 10 pm the show ended.
Despite so-called red alert  in Gujarat after the Mumbai blasts, there were no security arrangements worth the name at the concert.

Only a handful of bored policemen were visible and there was no body frisking or checking of bags.