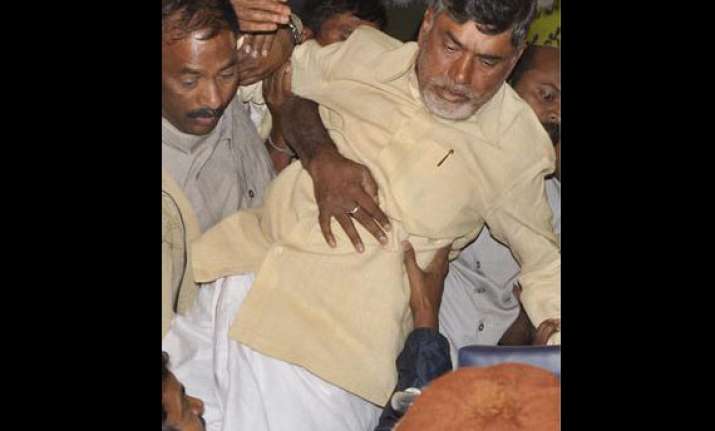 New Delhi: On a day of high drama at the Andhra Pradesh Bhavan here, Telugu Desam Party chief N Chandrababu Naidu was forcibly evicted by Delhi Police and taken in an ambulance to Ram Manohar Lohi Hospital, where he refused to take intravenous drip on the fifth day of his hunger strike.  
Several hundred slogan-shouting TDP workers tried to stop police from evicting their leader, but ultimately Naidu was taken inside the ambulance
Heckling and jostling broke loose on the premises and police had to use mild force to make their way towards the podium where Naidu was sitting. Women cadres of the party were in the lead in trying to block the way of the police.
The Naidu supporters vandalised the place, shouting slogans against Congress President Sonia Gandhi, burning her effigies and hurling slippers at the banners of Gandhi and Chief Minister Kiran Kumar Reddy.