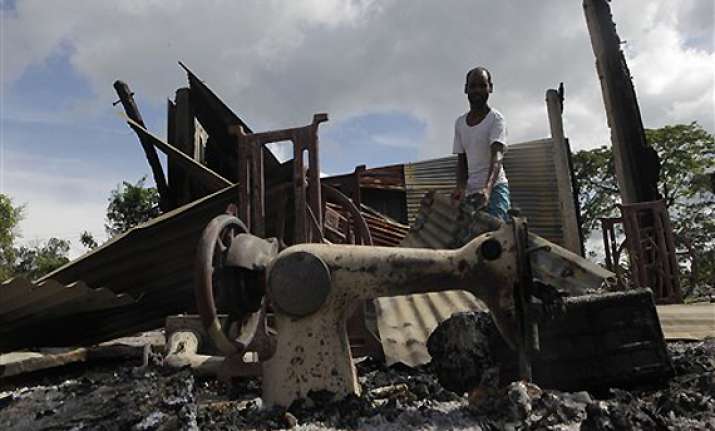 New Delhi, Jul 26: With ethnic violence continuing in Assam, the government today warned that the leaders of both Bodo and Muslim communities will be held responsible if any side is found to be instigating violence that has resulted in loss of over 40 lives.
"The Centre and the state government are both clear that any violence on any side that is instigated and that results in loss of life, the leaders on both sides shall be made responsible," Union home secretary RK Singh told reporters here.
The warning bears significance as clashes between Bodos and Muslim immigrants in four Assam districts continued for the seventh day on Thursday leaving 44 people dead so far. Singh, however, said the situation was better as no incident was been reported during the day. Home minister P Chidambaram too said there was no casualty in the past 24 hours.
He said chief minister Tarun Gogoi will brief him after his visit to the riot affected areas. The home secretary said the prime objective of the government was to provide help and assistance to the affected people who were in camps. He said approximately 1.71 lakh people have been displaced due to the ethnic violence in the state.
Singh said 4,200 personnel of paramilitary personnel have reached Assam to help local administration to maintain peace and restore normalcy while 2,200 more security men will be reaching the state by this evening.
Home Ministry officials dismissed the suggestion that Assam government was slow in its action in curbing the violence which had started almost a week ago. So far around 100 rioters were arrested by security forces, they said.