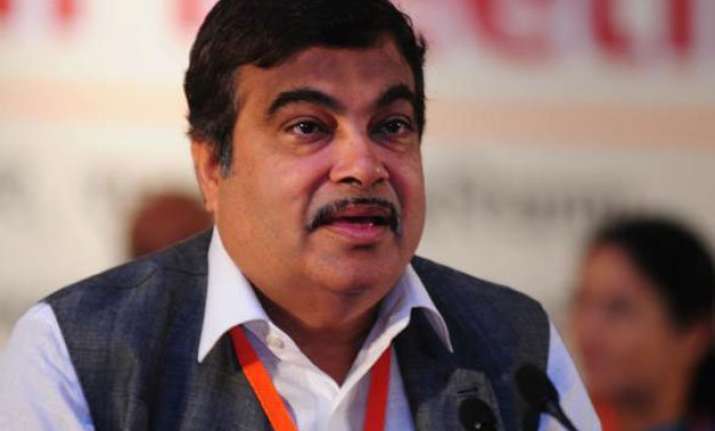 Bhubaneswar:  Describing roads as paths to development of any region. The Centre today declared National Highway status for 2,000 km of State Highways in Odisha where Rs 35,000 crore will be invested for road development.
"We have decided to link NH to Jagatsinghpur and Jajpur on priority. Besides, a decision has been taken to construct 12 NH by passes in Odisha", visiting Union Roads Transport and Highways Minister Nitin Gadkari told reporters.
Announcing that the ministry would invest Rs 35,000 crore for road development in the state, Gadkari said work for the NH projects worth Rs 10,000 crore would begin before December and the rest amount to be spent next year.
"I have directed the National Highway Authorities of India (NHAI) officials to prepare a detailed project report (DPR) for the proposed project works in Odisha," he said.
He said of the total 97,000 km of NH in the country, Odisha has 4639 km of NH in its jurisdiction. Another 2,000 km will added to Odisha's NH list after their completion.
On plans for development of inland water ways, Gadkari said, 332 km inter-State waterways will be created on Baitarani, Birupa, Mahanadi and Budhabalang rivers, he informed.
"As transportation of materials and goods through water ways is cheap in comparison to the roads and rails, the Centre has decided to complete different inland water way projects on priority basis," he said adding a Bill in this regard will be placed in the coming session of the Parliament.
"During my meeting with Chief Minister Naveen Patnaik, I have suggested to provide space for road side amenities centre for passengers and tourists," he said.
The seven new NHs in Odisha, which he announced, are – Palasa, Parlakhemundi, Ramanguda, Bisam, Katak, Muniguda, Bhawanipatna,
hariar- Bangamunda, Patnagarh,Padmapur to connect Chhattishgarh ( NH-6,400 km),
Bhubaneswar, Atgarh, Shankarpur, Mahidharpur, Badkera  (NH-42 junction, 150 km),
Naranpur (Keonjhar), Kaliahata, Kankadahada, Kamakshyanagar,  Parjang, Badakamar, Khadagprasad (NH-42,140 km).
Cuttack, Chandbali, Dharmra, Bhadrak, Anandapur (190 km),
Badkera (Angul), Hindol, Ganja, Daspallah, Bhanjanagar (120 km),
Nayagarh, Saranpur, Jankia, Chandpur (130 km),Balangir, Patnagarh
Harishankar, Nrushinghanath, Paikamal, Nuapada (130 km).
This apart, Gadkari said, projects identified under 'Bharatmala' and aimed at bolstering connectivity to backward areas/ religious and tourists places have also been identified in Odisha.
They are: Chhatrapur-Satpada (70 km).  Konark, Astarang, Nuagaon, Paradip Port Basudevpur, Chandipur, Chandaneswar-Digha (430 km) under 'Bharatmala' projects.
Similarly, Panposh on NH-143. Kumarkera, Bargaon, Sundergarh, Ujalpur, Sarapgargh, Tildega, Konpara, Bagbahar, Ludang on NH-43 (200 km) connecting Chhattishgarh have been earmarked under connectivity to backward areas scheme.
Further Anandpur on NH-20-Satkosia, Thakurmunda, Kaptipada, Udala, Baripada on NH-18 (141 km).  Khurda NH-57-Chandaka-Cuttack (37 km) and Baleswar on NH-18 extended to Chandipur (11 km) They all come under religious and tourist places scheme.
Gadkari said 12 new bypass roads will be constructed in Odisha and a Transport Nagar set up for each of the roads.
In the first phase, a Transport Nagar will be constructed on the bypass near Berhampur, Gadkari said adding the state government has been requested to provide space for the purpose.