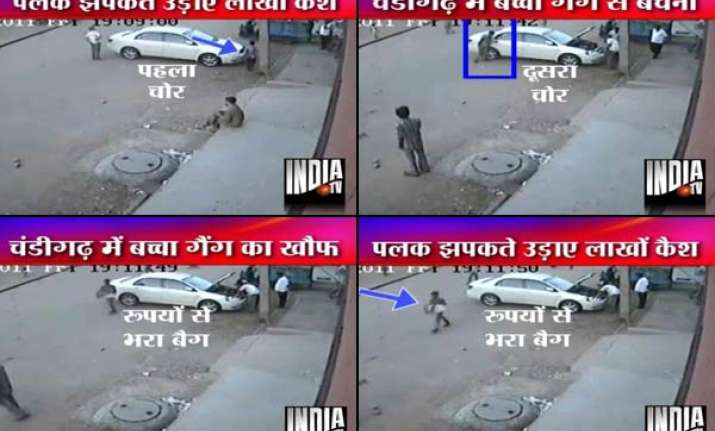 Chandigarh, May 31: In an act caught on CCTV camera, a gang of child thieves carried out a smart con act on a businessman's driver in Chandigarh on Monday and decamped with a bag containing Rs 2.25 lakh cash. 

The CCTV footage clearly shows a boy first throwing a bottle of oil on the car's bonnet and runs away, while another comes and tells the driver Mohammed Suleiman about it.

As the driver goes towards the car bonnet to clean the oily smudge, another boy sneaks in and tries to pick up the businessman's bag but fails as the driver notices him. Meanwhile, a fourth boy sneaks in from the other side and decamps with the bag containing the cash.

The driver was totally in the dark about the theft. As the businessman came to the car, he found that his bag containing the cash was stolen.Chandigarh Police is on the lookout of members of this children's gang.