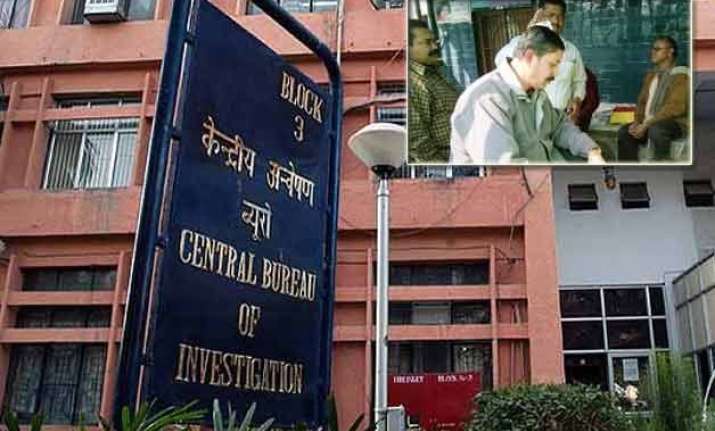 Berhampur/Bhubaneswar: Nine teams of Central Bureau of Investigation (CBI) on Tuesday raided the houses of five directors of chit fund group Safex Infra India Pvt Ltd  in chief minister Naveen Patnaik's home district Ganjam, Balasore, Sambalpur and Khurdha districts of Tuesday.
The SIT sleuths raided the company's corporate office at Gandhi Nagar in Berhampur and three branch offices located at Berhampur, Chhatrapur and Bomikhal in Bhubaneswar.
Several incriminating documents, computer hard drives and bank account details were seized during the raids.
Raids were also conducted at the residences of accused directors of the company Feeroz Khan, Purna Chandra Biswal,  Chinmaya Subudhi, Amanullah Khan, Santosh Kumar Nanda and their relatives and associates.
Safex Infra company had floated lucrative deposit schemes and lured customers with high returns on their investments.
The Economic Offences Wing (EOW) of Odisha Crime Branch had raided three offices of Safex India in September, 2012. EOW had then arrested eight senior officials of the company and taken control of 12 acres of land.
In chief minister Naveen Patnaik's home district Ganjam, CBI sleuths raided the house of  Chinmoy Bisoi in Somnath Nagar, Berhampur, the office of Safex Ingra in Gandhi Nagar, Berhampur, and four other places of Chhatrapur.
A team of 10 CBI sleuths divided itself into two groups and raided four places in Chhatrapur and adjoining Berahmpur.
One team raided the houses of two brothers Feeroz Khan and Amanullah Khan, both directors of Safex Infra. Late five CBI slueths raided the house of another company official Ashwini Kumar Sahu on Station Road.
The CBI slueths were led by a DSP.  Several investors had filed an FIR in Purushottampur alleging that the company had defrauded them of their money.
Safex Infra India has allegedly duped investors to the tune of Rs 40 crore in southern Odisha.
The CBI is presently probing frauds by 44 chit fund companies in Odisha.
The Safex Infra company, which started in 2010, was into illegal money circulation business with a monthly turnover of nearly Rs 1 crore. It targeted gullible investors, mostly Odia labourers in Surat and proliferated in southern parts of the state, CBI sources said.
"It paid back some amount to investors as interest or incentives while illegally siphoning off huge money into other trades. Some fake companies were floated to show that it was into legitimate activities," the officer said.
The state government has attached some properties of Safex in Berhampur and Ganjam.