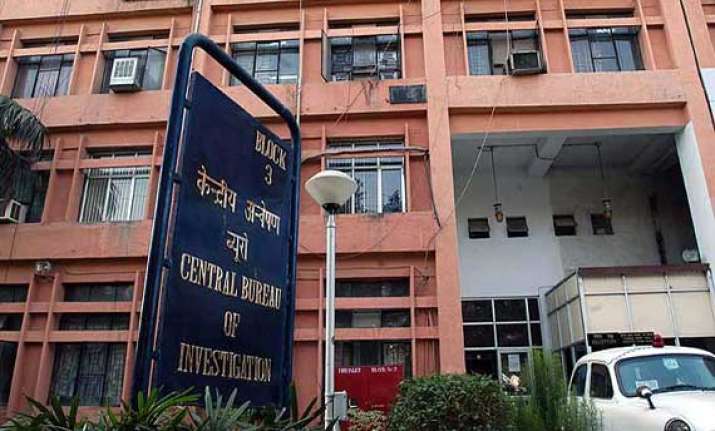 New Delhi: CBI will soon take over probe in the Badaun rape-and-murder case as the agency today received a request from Uttar Pradesh government in this regard and is waiting for a formal notification from Department of Perosnnel and Training.
Highly placed sources said CBI has expressed its willingness to take over the probe in the alleged rape and murder of two teenaged girls in Badaun which triggered a nation-wide outtrage.
The sources said the matter will now go to DoPT which will issue a formal notification in this regard, after which CBI will take over the cases registered by Uttar Pradesh police and start its inquiry.
They said the case will be probed by the unit based here to avoid any allegation of favours and pressures from local administeration.
The police had registered a case against seven accused, of whom five—three brothers Pappu Yadav, Awadhesh Yadav and Urvesh Yadav and constables Chhatrapal Yadav and Sarvesh Yadav---have been arrested in the case.
The two teenaged girls, who were cousins aged 14 and 15 years, were allegedly gangraped and murdered with their bodies found hanging from a mango tree, a day after they went missing on May 27, in a village in Ushait area in Badaun.
In a fresh twist to case, Uttar Pradesh DGP AL Banerjee had recently claimed that according to available inputs rape of one of the victims was not confirmed and property could be one of the motives.