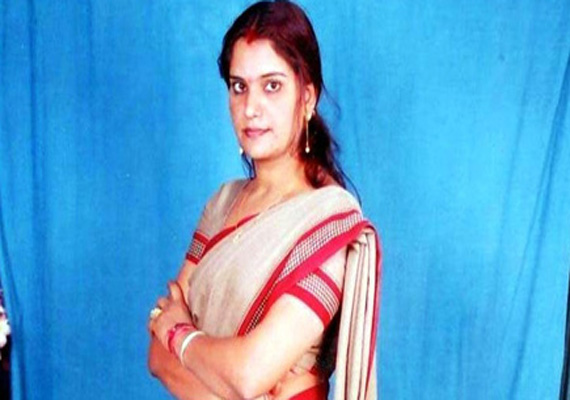 Jodhpur, Feb 10: Congress MP from Pali Badri Jakhar was on Thursday questioned by the CBI in connection with the Bhanwari Devi murder case.

Sources in the agency claimed Jakhar had been approached by the slain nurse for taking up her matter with some top politicians to build pressure for a settlement on Mahipal Maderna, then a minister in Rajasthan who is one of the main accused in the case.

Sister of prime accused and Congress MLA Malkhan Singh, Indira Bishnoi, who is absconding, had also claimed that Bhanwari had allegedly approached Jakhar to "settle a deal" with Maderna who is behind bars in the case.  They said Jakhar, who came in the morning, was questioned in detail about his meetings with Bhanwari Devi and the demands she had kept before him.

He was also asked about the details of his meetings with some top leaders in the state about the case and his relations with Maderna and Malkhan Singh who are both under judicial custody in the case.

CBI had claimed to have cracked the case last month with the arrest of Bishna Ram and recovery of Bhanwari's body parts and belongings from the Indira Canal in Jodhpur.  The agency is on the look out for Indira Bishnoi, an alleged co-conspirator and sister of Congress MLA Malkhan Singh, agency sources said.

They said sacked Maderna and Singh were being blackmailed by Bhanwari Devi who was allegedly having relations with them and threatened to expose them which led to her killing.  According to the sources, Bhanwari had demanded Rs 50 lakh from Maderna with whom she was shown in a compromising position in a CD.

She had also threatened Malkhan Singh that she would disclose in public that he was the father of her youngest daughter at a Bishnoi community fair on September 7.  CBI spokesperson Dharini Mishra said that Jakhar was interrogated today. The MP reached the CBI circuit office here at about 12 noon and was questioned for about an hour.  Jakhar, however, denied being summoned by the CBI and claimed to have come on his own will.

"I was not summoned by the CBI. Instead I went to talk to them regarding the sleuths summoning Amri Devi (mother of arrested MLA Malkhan Singh)," he told the media while coming out.
The CBI had called Amri Devi twice for questioning on January and February 1 after which her family members had alleged that the 80-year-old was admitted to a hospital.  The Rajasthan High Court had issued notices to CBI and the state home secretary on a writ petition filed by Amri Devi.

The summoning of the ailing lady had also sparked agitation by the Bishnoi community.Meanwhile, Dausa MP Kirori Lal Meena visited Amri Devi in Bilara on Thursday.

He had also visited Jodhpur Central Jail earlier to meet Mahipal Maderna. These visits are being seen as a possibility of exploring a third front in the state.On the other hand, the time period given by CBI through notice to absconding Indra Bishnoi to surrender expired today.