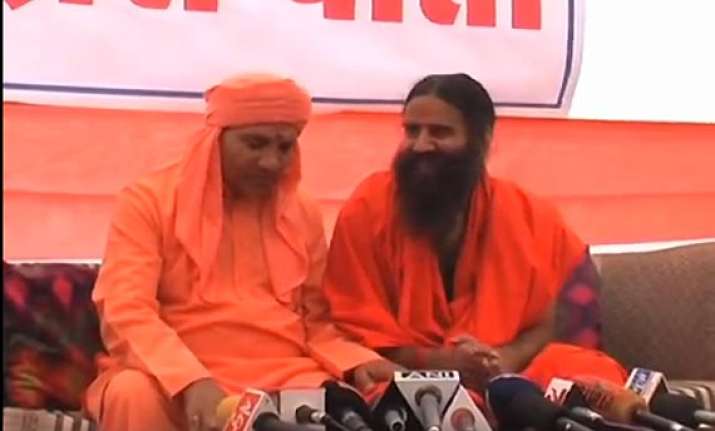 New Delhi: Yoga Guru Baba Ramdev was on Thursday caught on camera while cautioning a BJP candidate from Alwar district "not to talk about money when microphones are on".  
The video was recorded reportedly just before a press conference started.  
In the video, the BJP candidate is heard telling the yoga guru about trouble that's faced while bringing money from somewhere. Responding immediately to the statement of the BJP leader, Ramdev stops him from speaking further and goes on to call him a fool.
Ramdev has already declared his stand to support Modi in the 2014 Lok Sabha elections, and has announced that he would campaign for the BJP's PM candidate in Vadodara.  
The Congress party has filed a complaint in this regard with the Election Commission.