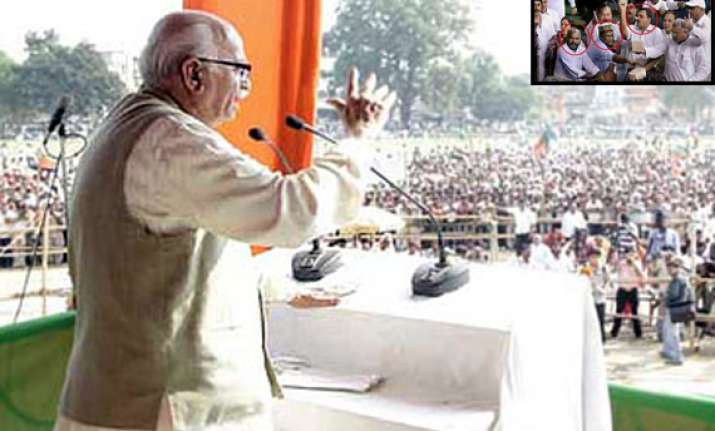 Nizamabad, Oct 19: BJP leader L K Advani has demanded the release of the party MPs jailed in connection with the cash-for-vote scam saying they did the job of whistle-blowers.

"The MPs should be released since the prime minister talked about whistle-blowers' protection bill few days ago," Advani told a public meeting here as part of his Jan Chetna Yatra in Andhra Pradesh.

He alleged that the UPA leadership had indulged in unethical practices to win the confidence vote during UPA I. 

"The Congress president and the prime minister both had decided that we have to win this confidence vote at any cost.  So the party contacted all the MPs who were ready to switch sides," he claimed.

Advani said he did not stop the BJP MPs who were offered money and now in Tihar jail from exposing the unethical practices as he felt that they are doing the job of a whistle-blower.