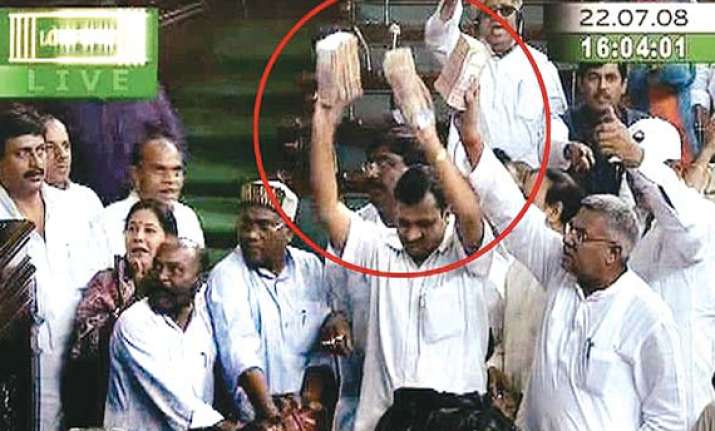 New Delhi, Dec 12: Rajya Sabha MP Amar Singh and six other co-accused in the 2008 cash-for-vote scam on Monday moved a Delhi court seeking to know if the police was still continuing with its probe into the case.

Counsel for Mr. Singh and those of other accused pleaded to Special Judge Sunita Dhingra Sehgal to ask police to file a status report on its investigation into the case, detailing if it has already been completed.

"We request you to ask them to file a status report or otherwise how would we know what is going on in the probe or let them say that the investigation per se is complete," Hariharan, counsel for Mr. Singh, told the court along with lawyers of other accused.

Barring Mr. Singh, all other six accused were present in the court. A trial court order summoning Samajwadi Party leader Rewati Raman Singh to face trial as eighth accused in the case stands stayed by the Delhi High Court as per its interim order on his plea against the court summons.

The Delhi police, however, said there was no need for it to file any status report as they have already filed two supplementary charge sheets in the matter.

The judge directed the police to supply the copies of supplementary charge sheets to all the accused after their counsel complained that they have not yet received them.

After giving direction to the prosecution counsel, the court adjourned the matter for next hearing on February 10.

BJP MP Ashok Argal, named as an accused in the second supplementary charge sheet, meanwhile, appeared before the court and submitted his regular bail bond.

Mr. Argal was granted anticipatory bail on November 16 by the Delhi High Court.