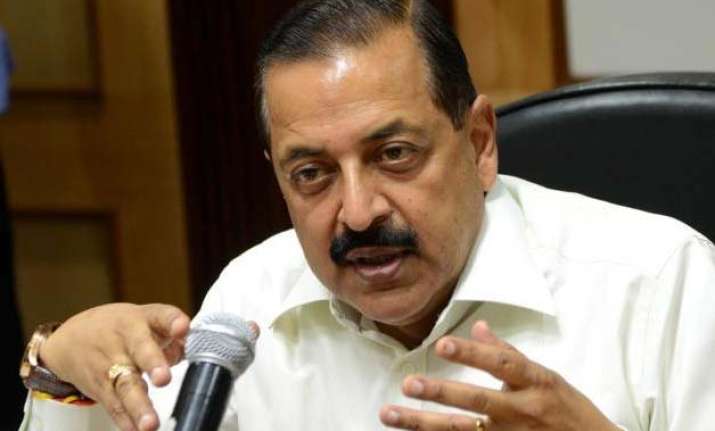 New Delhi: The government of India is capable enough to deal with the situation, said Jitendra Singh, minister of state in the Prime Minister's Office following a militant attack in Punjab's Gurdaspur district on Monday.
"This is a zone which has been vulnerable for quite some time. There have been reports of Pak infiltration earlier also," Jitendra Singh told the media here.
He said that ministry of home affairs has taken note of it and the "government of India is capable enough to deal with such situation".
In a suspected Fidayeen attack, terrorists in army uniforms resorted to indiscriminate firing in Punjab's Dinanagar town, leaving nine persons dead and several injured.
 
The town is close to the border of Jammu and Kashmir state. It is about 235 km from Chandigarh.
A gun battle was on between the terrorists, holed up inside a police station, and security forces. Five bombs were found on the Amritsar-Pathankot railway track.
The terrorists, believed to have come from Pakistan border side, fired at people near the Dinanagar bus stand and then attacked the Dinanagar police station.