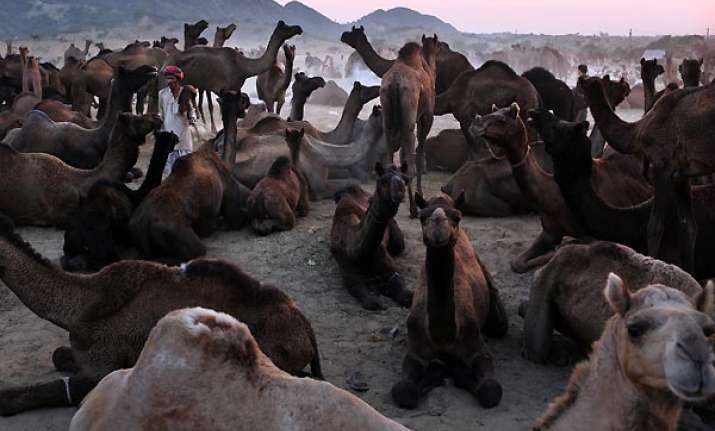 Pushkar (Rajasthan): The Pushkar Fair, or Pushkar ka Mela, is the annual five-day camel and livestock fair, held in the town of Pushkar in the state of Rajasthan, India.
It is one of the world's largest camel fairs, and apart from buying and selling of livestock it has become an important tourist attraction and its highlights have become competitions such as the "matka phod", "longest moustache", and "bridal competition" are the main draws for this fair which attracts thousands of tourists.
Thousands of people go to the banks of the Pushkar Lake where the fair takes place. Men buy and sell their livestock, which includes camels, cows, sheep and goats.
In the photo above, A camel herder stands amongst his herd at the annual Pushkar Fair in Pushkar, Rajasthan, India. The annual camel and livestock fair attracts thousands of livestock dealers who bring thousands of camels, horses, and cattle.