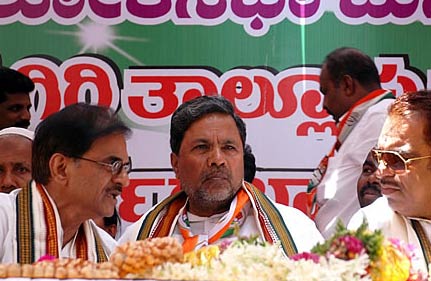 New Delhi, Nov 15: With Ratan Tata commenting that he was not comfortable with the idea of bribing a minister to enter the airline business, former civil aviation minister C M Ibrahim today asked the Tata Group chairman to name the minister.
"He has not named (the Minister). I insist upon it and I am writing to the Prime Minister. Let the PM conduct a CBI enquiry into this (allegation)," Ibrahim told a news channel from Bangalore.
Later on another channel, he said, "It is left to him (Tata)" whether he wanted to name the Minister.
Tatas and Singapore Airlines had floated a joint venture in a bid to take over Air India. But in 2001 during the BJP-led NDA rule, they withdrew their joint bid for Air India, citing political opposition to the sale.
Ibrahim said the government policy during his tenure was that no foreign airline would be allowed to pick a stake in an Indian airline.