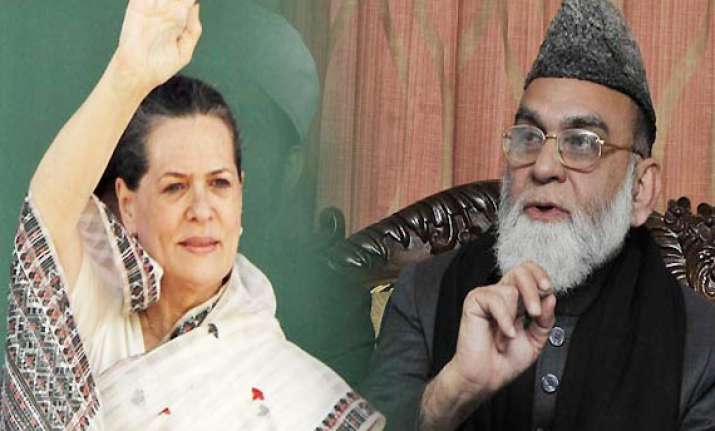 Lucknow: Shahi Imam Ahmed Bukhari's open support to the Congress for the Lok Sabha election has drawn sharp criticism from the political parties and Muslim groups in Uttar Pradesh.
While Shia cleric Kalbe Jawwad Saturday asserted that the Congress and the Bharatiya Janata Party (BJP) slug fest has irked the minorities, National Ulema Council president Maulana Aamir Rashdi slammed the Jama Masjid Imam for "the haazri (attendance) in Sonia Gandhi's durbaar".
Bukhari should come and clear what "deal" he has struck with the Congress, Rashdi said adding the Congress is a party, which has "always ditched the Muslims".
The Muslims in the country, were not a property of Bukhari, Rashdi said urging minorities to vote as per their choice of secular candidates.
Maulana Khalid Rashid Farangimahali, a prominent Muslim voice in the state, also came down heavily on Bukhari for his appeal to the Muslims, to vote for the Congress.
"Such calls to vote on religious lines hurt the democracy" Farangimahali told IANS adding in any case, the Muslims were not obliged to follow the political diktats of Bukhari.