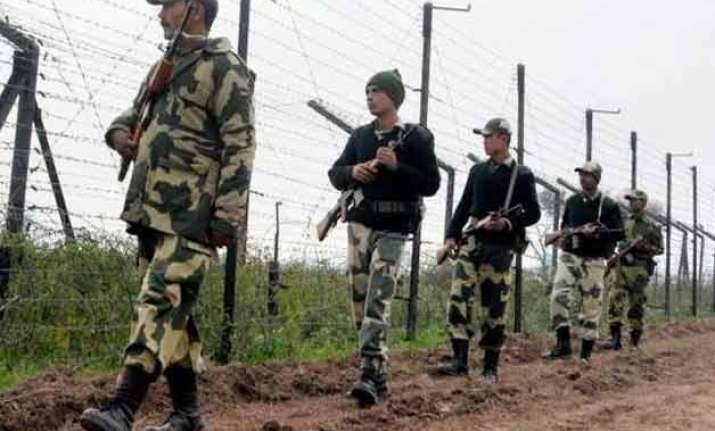 Pathankot: The Border Security Force (BSF) today foiled an infiltration bid by three suspected militants at Indo-Pak border near Pathankot shooting one suspect dead while two other managed to fled the scene.
Sources said three men were seen crossing the border around 6 am today at the Tash post in the Bemiyal sector. They had come around 50 meters inside the Indian territory under foggy conditions, sources said.
There were three suspects who were trying to cross into India, the BSF said; while one was shot dead, the other two fled the scene, a combing operation is on in the area.
Incidentally, Bamiyal is the same area from where it is widely suspected that the terrorists from Pakistan who perpetrated the IAF base attack in Pathankot had sneaked into the country
"Three intruders from Pakistan attempted to cross international border at around 6.40am but were spotted by the force's patrolling party following which the intruders opened fire," a BSF official was quoted as saying to Times of India.
"Our jawans also retaliated and shot dead one of the intruder while two managed to flee back to Pakistan," he added.
Army stepped up the security near border areas following the January 2 Pathankot terror strike that lasted for three days and claimed lives of seven soldiers.
Details awaited