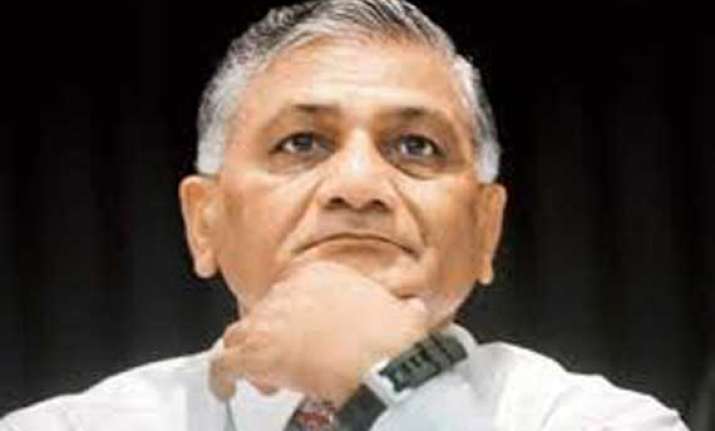 New Delhi: Enhancing infrastructure, providing job opportunities to youths and boosting economic growth in the North Eastern states will be top priority of General (Retd) V K Singh, who assumed charge as Minister for Development of North Eastern Region (DoNER) today.  
Singh said the government will focus on improving road infrastructure in entire North East including border areas besides trying to ensure robust economic growth in the region.  "I have a plan for overall development of North East. We will try our best address all the problems facing the region.  
There is tremendous amount of work to be done for the region," the Minister of DoNER with independent charges said.  The 63-year-old former Army chief said he has a fair idea about the region and will make sincere efforts to ensure that it progresses on par with rest of the country.
Singh has the experience of serving in the North East in different capacities as an Army officer. He was also the GoC-in-C of the Eastern Command looking after the Eastern and entire North Eastern region.