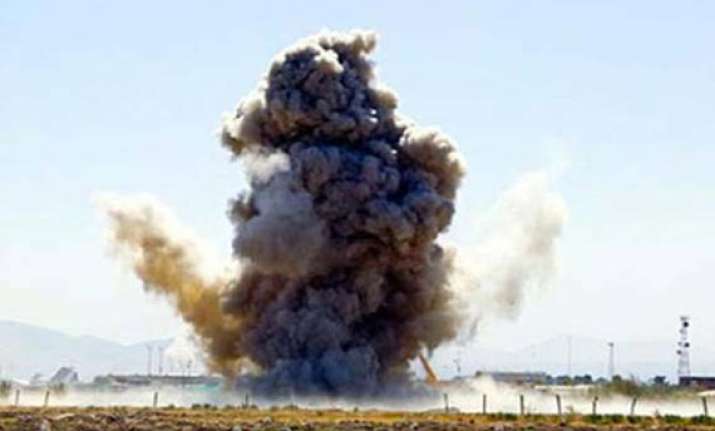 Shillong: Nine Meghalaya Police personnel had a close shave Tuesday when suspected Garo National Liberation Army (GNLA) rebels triggered a blast on their convoy's route in the East Garo Hills district, police said.
No one was injured in the improvised explosive device (IED) blast.
"The explosion occurred near Chisobibra bridge, around 9.45 a.m., when police personnel travelling in two gypsies were proceeding towards Williamnagar to Tura," J.F.K. Marak, district police chief of East Garo Hills, told IANS.
Chisobibra is 8 km from Williamnagar, district headquarter of East Garo Hills and around 300 km from Shillong, the state capital of Meghalaya. The IED was detonated by 12 volt battery from a distance of about 100 metre, Marak said.
He said the rebels also fired some rounds while retreating to the jungles. Though there is no casualty, Marak said that the wind shield of one gypsy slightly cracked as it was hit by a stone.
"We have seized a 100 metre long wire and 12 volt battery from the blast site," the police official said.
A massive combing operation has been launched in the area to arrest GNLA rebels who triggered the blast.