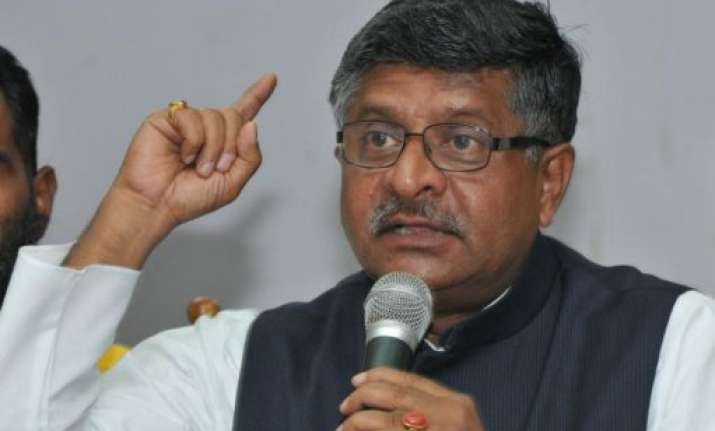 New Delhi:  BJP today condemned the firing by Pakistan at Indian posts along the Line of Control (LoC) and said the defence forces have been tasked to give an appropriate reply.
"We condemn this. Whatever is needed to be done, it is left to the defence forces," Union Minister Ravi Shankar Prasad said here when asked about the cross-border firing by Pakistan.
Violating the ceasefire for the 10th time this month, Pakistani troops today opened heavy fire on Indian posts along the LoC in Poonch district of Jammu and Kashmir. Army troops guarding the borderline with Pakistan effectively responded to the firing.
Noting that Pakistan has internal problems, Prasad said, "India is leading under Narendra Modi's leadership and Pakistan is frustrated because of this. Internal problems have also frustrated Pakistan."
Asked about former Pakistan president Pervez Musharraf's recent statement blaming India for ceasefire violations, he said, "Musharraf is not taken seriously in his own country, so you should not take him seriously also."