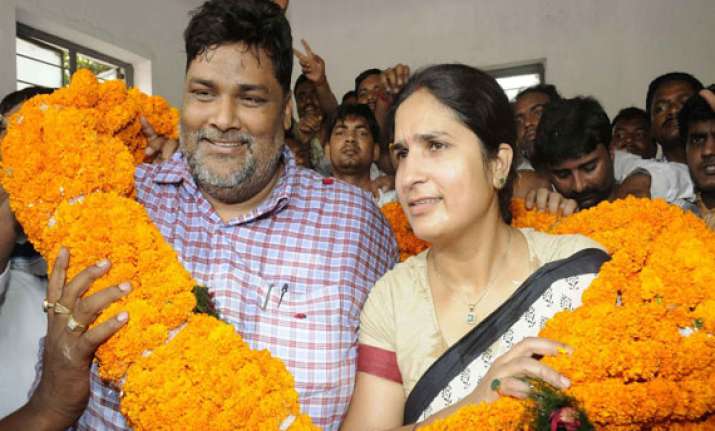 Patna: The 16th Lok Sabha will be a family affair for a Bihar couple.
Rajesh Ranjan, better known as Pappu Yadav and his wife Ranjeet Ranjan, both have made it to the lower house of the Parliament.
They are the only couple in the country to notch a victory in the recent Lok Sabha polls.
Brimming with joy, Yadav, a fifth time Lok Sabha member now, points out that both of them had achieved the distinction in the 2004 general elections as well, becoming the only couple then to enter the Lok Sabha.
While Yadav won from Madhepura LS constituency on a Rashtriya Janata Dal (RJD) ticket this time trouncing JD(U) national president Sharad Yadav by over 56,000 votes, Ranjeet clinched the Supaul seat as a Congress candidate defeating JD(U) rival Dileshwar Kamait by around 60,000 votes.  
When asked about his compatibility with his wife inside the Parliament as both of them belong to different parties he laughs saying: "Our ideologies or path may be different but our aim is one. Old experience will come in handy in running the household, as well as, meeting in the Lok Sabha."
Ranjeet, a former tennis player, who comes from a defence background, is a native of Jammu and Kashmir. Her parents area settled in Punjab.
She says a supportive husband, good understanding and avoiding ego clash have been the key to their compatibility in the house and the Lok Sabha.