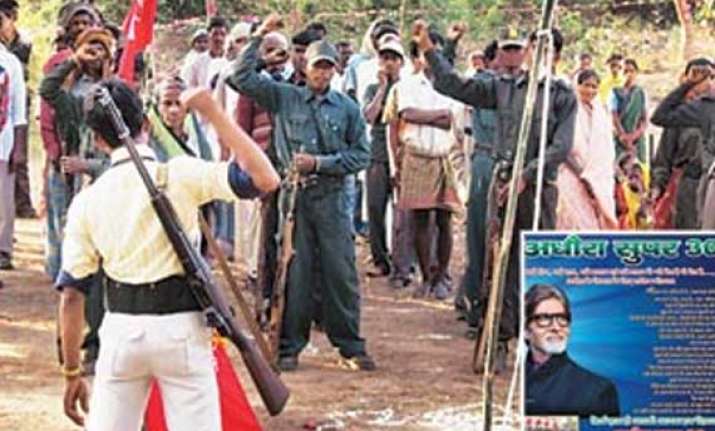 Mumbai, Nov 11: Bollywood megastar Amitabh Bachchan today threatened to take legal action against Bihar Police which has been using Big B's photograph in its drive against Maoists in the state.
The megstar tweeted: "Just read news about my photograph being used by Bihar Police ..this is illegal, no consent taken or given, lawyers in action now ...." 
In Maoist-infested Kaimur district, police officials have put up big posters of Big B to prevent local youths from joinging the Maoist ranks.  
The posters have been put up inviting youths to join the police and aparamilitary forces. "Aap sapne dekhen, hum unhen saakaar karengey" ( You see a dream, we will fulfill it) 
The local SP claimed that the use of Bachchan's photograph has gone down very well among the youths. "At least 300 youth have enrolled to get training in the police force", he said. 
"Nai soch, Nai pahal, Naye swaroop evam naye praroop me - jo mera hai, woh tera hai...."  (New thought, new initiation, new form and new feature - the nation is ours) read the header on the poster.  
On the poster is printed Big B's father renowned poet Late Harivanshrai Bachchan's poem  "Jeevan path jatil hai yeh, kaalchakra kathin hai...